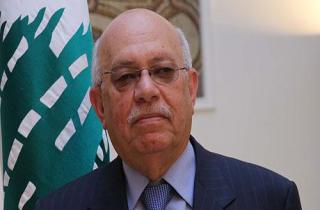 Social Affairs Minister Rashid Derbas denied a report published by Lebanese daily Al-Liwaa, in which he was quoted as saying that the United Nations High Commissioner for Refugees was considering naturalizing 100,000 Syrians residing in Lebanon, NOW reported .
"States that grant refugee status usually issue passports for refugees . We are not one of those states," Derbas told LBC TV on Wednesday.
He also told LBC that Lebanon was now granting "displaced" status to a smaller number of Syrians.
"The number of displaced Syrians will not increase greatly from now on. The only Syrians who will be registered as displaced persons are those who come from the border regions where fighting is taking place ." He said
The UNHCR has placed the number of Syrian refugees in Lebanon at 1.1 million—accounting for 38 percent of Syrians forced to flee their country—though the Lebanese government estimates the figure to be much higher.
As Lebanon is not a signatory to the United Nations Convention on Refugees, the official term for Syrians who have fled Lebanon due to the ongoing war is "displaced persons."
On July 3, a United Nations report predicted that the number of refugees would rise to 1.5 million by the end of the year, equaling one third of the country's four million inhabitants.
NOW
This error message is only visible to WordPress admins
Error: No connected account.
Please go to the Instagram Feed settings page to connect an account.