Syrian opposition bloc elects Hadi Al-Bahra as its new president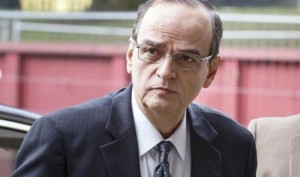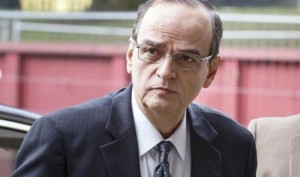 Members of Syria's main Western-backed opposition bloc on Wednesday elected a new president, the Syrian National Coalition said in a statement.
The new head of the exiled opposition, Hadi Al-Bahra, has served as chief negotiator at the failed peace talks with the government of Syrian President Bashar Al-Assad in February in Geneva. Bahra, aged 54, succeeds Ahmed Al-Jarba, who has already served two six-month terms—the maximum period allowed by the coalition, which is based in Turkey.
Bahra, an industrial engineer who attended university in the United States, was elected president with 62 votes. His closest rival, Mowafaq Nayrabiyeh, won 41 votes, while Walid al-Omari won just three votes, it added.
Bahra's profile on the official Syrian National Coalition website reveals that he has a long history as a businessman in Saudi Arabia, serving variously as head of a Jeddah hospital and director of a Saudi-based telecommunications company.
"Bahra utilized his experience in telecommunications to serve the great Syrian revolution where he has contributed to establishing support groups and increasing coordination between the Syrian revolution at home and the media. He has contributed to political and media revolutionary activity," the profile states.
The exiled opposition block hardly has any backing from people inside Syria with the conflict there now well in its fourth year. Also, the block only nominally controls nationalist-minded rebels that in many parts of Syria been overrun by Islamic extremist groups, including the Islamic State of Iraq and Syria (ISIS).
That group has in the past weeks captured much of eastern Syria and merged it with captured areas in neighboring Iraq—declaring a caliphate, governed by Islamic law, on the territory.
The Syrian conflict began in March 2011 as largely peaceful protests against Assad's rule. It morphed into an armed revolt after some opposition supporters took up arms to fight a brutal government crackdown on dissent. It became a civil war, pitting largely Sunni Muslim rebels against an Assad's government that is dominated by Alawites—a sect in Shiite Islam.
Islamic extremists, including foreign fighters and Syrian rebels who have taken up hard-line Al-Qaeda-style ideologies, have played an increasingly prominent role among the fighters, dampening the West's support for the rebellion to overthrow Assad. That has led to a backlash within rebel ranks as armed groups turned on each other, creating a war within a war in northern and eastern Syria, in which at least 7,000 people, largely rebels, have been killed since the beginning of the year.
More than 160,000 people have been killed in the Syrian conflict and nearly a third of the population of 23 million has been displaced by fighting. A third of the dead are thought to be civilians.
Asharq Al-Awsat