Palestinian teen murdered in alleged revenge act by Israelis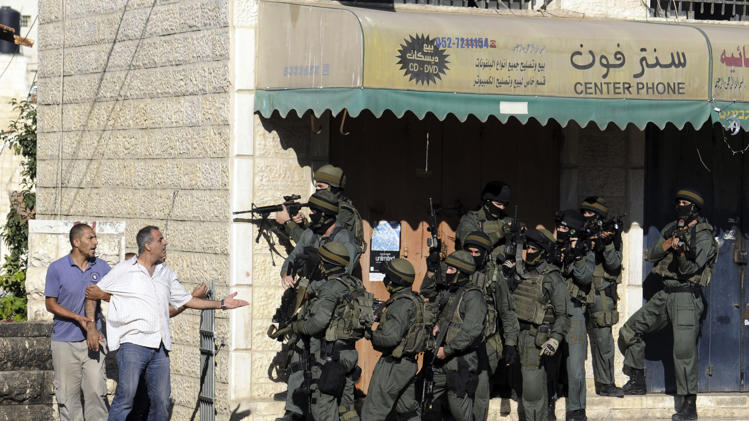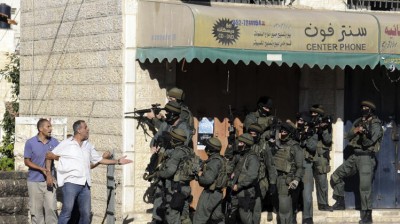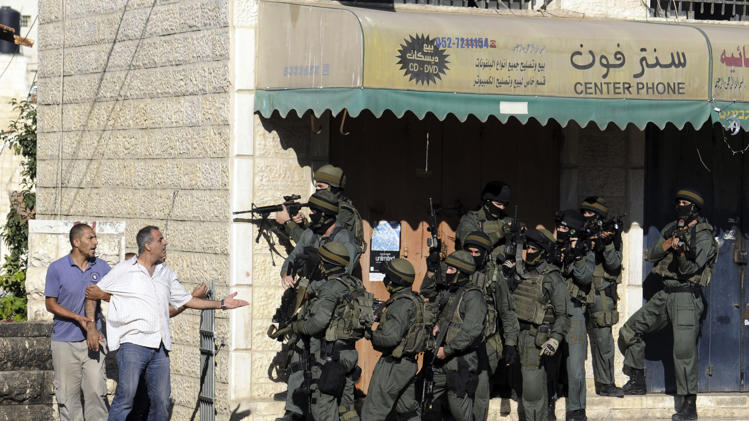 Tensions mounted in Jerusalem as a local Palestinian teenager was found dead early Wednesday in what some fear may have been a reprisal attack for the death of three Jewish Israeli teenagers abducted and killed in the West Bank.
The burned body of the victim, identified by family members and police as 17-year-old Mohammed Abu Khudair from the Palestinian neighborhood of Shuafat in north Jerusalem, was found in a forested area west of the city.
Police began searching for the teen after his family reported him missing when he hadn't come home early Wednesday morning, Israeli media reported. Separately, police received a call from friends who said that the teen was forcefully shoved into a car.
A relative of Khudair, who identified himself only as Mahmoud, told Israel Radio that the teen was sitting on a fence outside his house among other friends around 3:45 a.m. on Wednesday, waiting for early morning prayers and a pre-dawn meal at a nearby mosque before starting the daily fast of Ramadan.
He said Khudair's friends saw a car make a U-turn near the mosque, when someone called the teen over and then forced him into the car. Friends reported seeing two or three people in the car at the time. They chased the vehicle, he said, but it managed to drive away. His friends called the police immediately, Mahmoud said.
"The police know who did this," he told Israel Radio, adding that a description of the car, pictures and a license plate number were available to police.
Additional details are currently under a court-imposed gag order barring Israeli media from reporting them.
Jerusalem police chief Yosi Parienti said the investigation of the case was ongoing and that all motives were being explored. He urged residents to act with restraint and to refrain from jumping to conclusions.
Large numbers of police were deployed around Palestinian neighborhoods in the area in an attempt to maintain order.
A few hours into the investigation, the motive for the boy's killing remained unknown. However, politicians and residents quickly mobilized in response to the killing.
Palestinian Authority President Mahmoud Abbas demanded Israeli Prime Minister Benjamin Netanyahu publicly condemn the killing of the Palestinian teen as he had the kidnapping and killing of the three Israeli teens. Abbas drew fierce criticism from Palestinians for his strongly worded statement decrying the abductions of the three Israeli teens.
Abbas' spokesman Nabil Abu Rudeineh was more confrontational, telling the official Palestinian news agency, WAFA, that Israel is fully responsible for the killing and must arrest the perpetrators.
Netanyahu ordered a swift investigation to find "who is behind the reprehensible murder and what the motive was." In a statement, he urged all sides not to take the law into their own hands.
Jerusalem Mayor Nir Barkat issued a statement strongly condemning the murder, calling it a "horrible and barbaric act." Barkat called on all sides to exercise restraint.
Calling the incident "shocking," Justice minister Tzipi Livni said there would be "zero tolerance," and that the murderers will be found and tried.
"This is the difference between Israel and a terrorist organization," she wrote in a Facebook post, adding that those "seeking to turn Israel into a terrorist society" must be punished heavily.
The details of the boy's death grimly echo the killings of Eyal Yifrah, 19, Gil-Ad Shaer, 16, and Naftali Frenkel, 16, whose funerals Tuesday were attended by tens of thousands gripped by their dramatic story and tragic end.
Yishai Fraenkel, whose nephew Naftali was one of the three Israeli teenagers killed in the West Bank, issued a strong statement to Israeli media on behalf of her family.
"We do not know precisely what occurred in east Jerusalem tonight and the police are investigating. If indeed an Arab youth has been murdered for nationalistic motive, this is a horrifying, shocking act. There is no difference in blood," Fraenkel said in the statement published in Hebrew on news sites. "Murder is murder, whatever one's nationality or age. There is no justification, no forgiveness and no atonement for any murder whatsoever."
As news of the Palestinian teen's death spread, clashes continued Wednesday afternoon as residents threw stones, burned dumpsters and tires and fought with security forces who arrived on the scene in northern Jerusalem and in Shuafat, the teen's neighborhood.
The U.S. Consulate in Jerusalem on Wednesday issued a security warning for U.S. citizens, calling for "situational awareness" and for people to avoid demonstrations. The consulate general was "monitoring the situation closely," the message said.
Tensions were already boiling over in Jerusalem on Tuesday night, as mobs of young extremists seeking revenge for the Jewish teenagers' deaths attacked Palestinians during protests that turned into violent riots in downtown Jerusalem.
Police extricated the Palestinians and arrested 48 people.
When the bodies of the Israeli teens were found Sunday evening, Israeli security forces went on heightened alert, fearing possible acts of reprisal by extremists.
LA Times