Salam: Security situation in Lebanon has never been this stable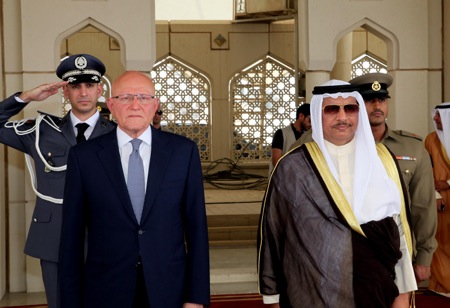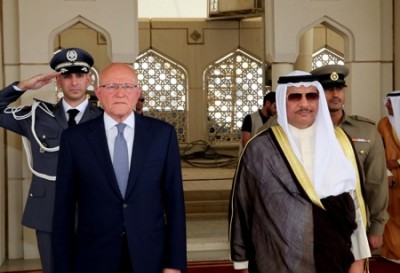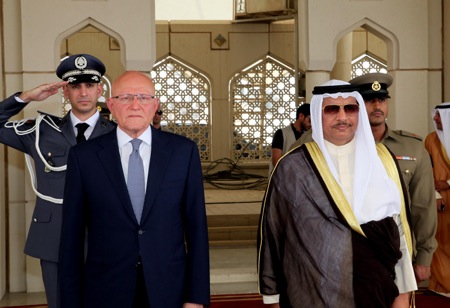 Prime Minister Tammam Salam said on Sunday that the security situation in Lebanon is stable but stressed that the current deadlock in the country's presidential elections is of greater cause for concern.
"The security situation in Lebanon has never been this stable," Salam said when asked about Friday's Dahr al-Baidar suicide bomb attack during a press conference in Kuwait, where he arrived earlier in the day on an official visit.
"Friday's suicide bombing at the Internal Security Forces's Dahr al-Baidar checkpoint on the Beirut Damascus highway is "a passing event." He said
He added: "What [really] occupies the mind of the Lebanese people is the political situation, not the security [situation]," in a possible reference to the failure of the parliament to elect a new new head of state to replace Michel Suleiman whose term ended on May 25.
Salam also urged the United Arab Emirates to stop warning its citizens against traveling to Lebanon, and noted that the entire region is currently facing security threats.
"Everyone knows that a terrorist condition is [affecting] all areas of the region and striking here and there without warning." He said
"We have, thanks be to God, immunity [against this condition,] and the subject has been given more media coverage than it deserves."
The United Arab Emirates warned its citizens against traveling to Lebanon, citing security concerns, the Gulf federation's official news agency said on Sunday.
Lebanon is a popular destination for tourists from the Emirates and other oil-rich Gulf states.