Over 50 million people are displaced, highest since World War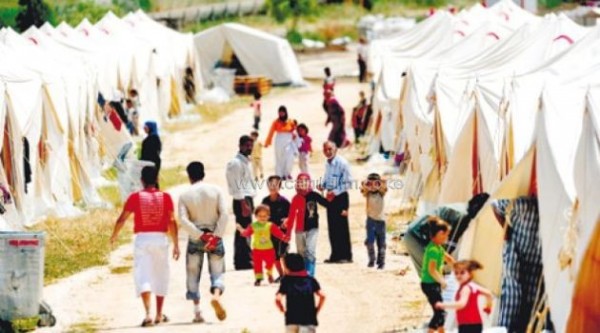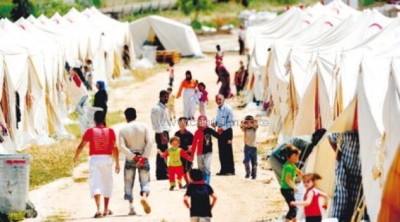 The war in Syria. The war in South Sudan. The conflicts in the Central African Republic, Iraq, Kenya and Afghanistan. It adds up.
There are now a staggering number of refugees, asylum-seekers and displaced people.
In fact, a U.N. agency reported Friday, the number in 2013 exceeded 50 million people.
It's not been that high since the post-World War II era, when half the globe or more was dislocated.
And the number doesn't count the latest wave of violence in Iraq.
Half of the displaced are children, according to a U.N. refugee agency report.
"We are seeing here the immense costs of not ending wars, of failing to resolve or prevent conflict," U.N. High Commissioner for Refugees António Guterres said in the report.


The annual report, released on World Refugee Day by UNHCR, showed a jump of 6 million people from 2012 to 2013. The "massive increase" was attributed to the war in Syria and displacement in the Central African Republic and South Sudan. The war in Syria made 2.5 million people refugees and displaced 6.5 million within the country, according to the report.
Afghans, Syrians and Somalis accounted for more than half of total refugees. Pakistan, Iran and Lebanon hosted more refugees than other countries. The majority of the global forced displacement was internal displacement within countries — a record 33.3 million people, the largest increase of any group in the report.
Additionally, more than 1 million submitted applications for asylum. A record number were children separated from parents. Last year also saw one of the lowest levels of refugees returning home in 25 years.
"Peace is today dangerously in deficit," Guterres said in the report. "Humanitarians can help as a palliative, but political solutions are vitally needed. Without this, the alarming levels of conflict and the mass suffering that is reflected in these figures will continue."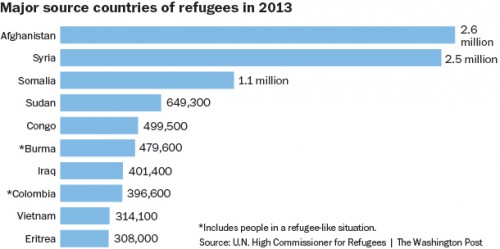 Other staggering numbers from the report:
An estimated 10.7 million individuals were newly displaced due to conflict or persecution in 2013.
An average of 32,200 individuals per day were forced to leave their homes and seek protection elsewhere due to conflict and persecution in 2013.
Lebanon hosted the most refugees in relation to its population – 178 refugees per 1,000 inhabitants.
More than 46 percent (5.4 million) of the refugees under UNHCR's mandate resided in countries where the GDP per capita was less than $5,000.
Washington Post