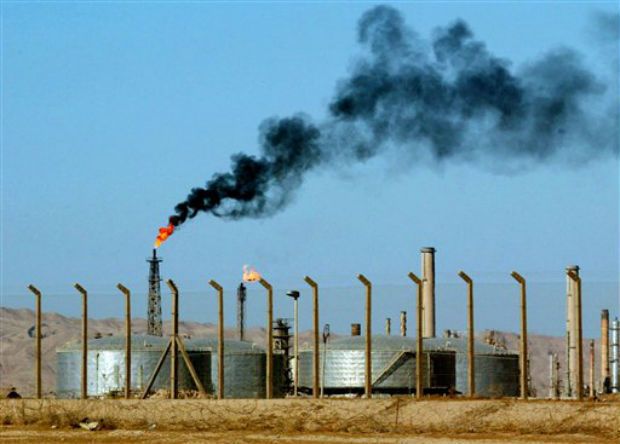 A satellite photo handed out by the U.S. Geological Survey Thursday shows a plume of smoke billowing from a large oil refinery in Baiji, Iraq that provides much of the region's fuel for electricity and transportation. The image was taken Wednesday.
The Baiji plant, which lies about 130 miles north of Baghdad, was overrun by insurgents and allies of the extremist group Islamic State of Iraq and Syria Tuesday as part of their lightning offensive through the Sunni heartland toward the capital. The plant shut down as a result of the fighting, which prevented workers from doing their jobs.
Exactly who's in control of the sprawling complex after two days of intense fighting remains unclear. An Iraqi military spokesman claimed Thursday that government troops had pushed the militants to retreat and were in control, but workers who escaped the siege said militants were still patrolling part of the grounds. Footage aired on Al-Arabiya appeared to show ISIS' signature black flags flying above the refinery, signaling it could still be in charge.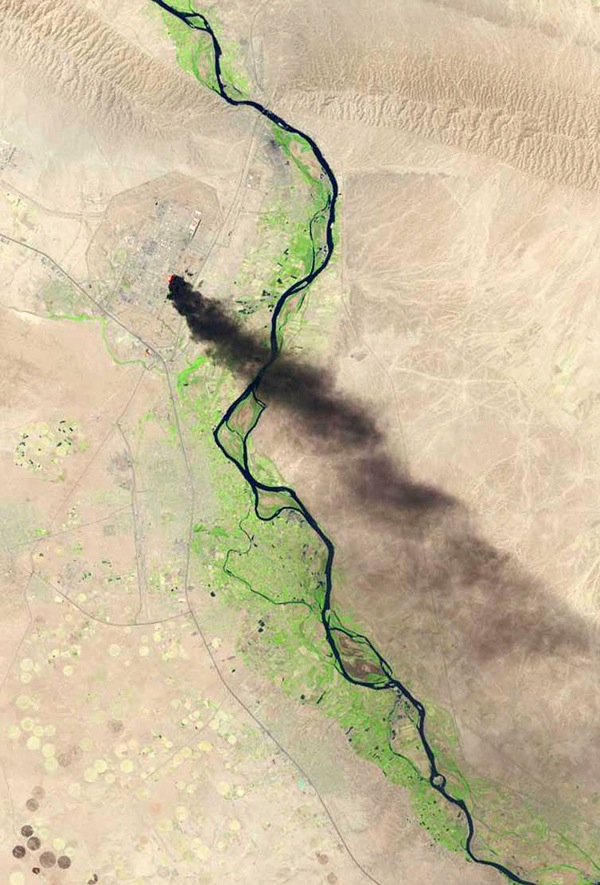 TIME