Jumblatt on Aoun: It is not an honor to receive Bashar Assad's support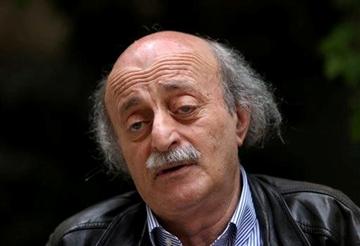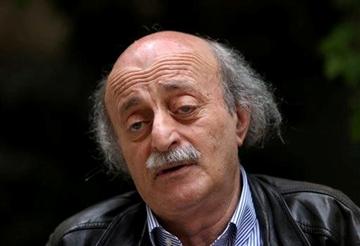 Progressive Socialist Party leader MP Walid Jumblatt derided the endorsement of Free Patriotic Movement chief MP Michel Aoun for presidency by the embattled Syrian president Basher al Assad by asserting that this is not something to be proud of:
"It is not an honor for anyone to receive Bashar's support." Jumblatt told the Egyptian daily al-Ahram on Thursday stressing this is a Lebanese issue and Assad has no influence on the outcome.
"We will have the final word in this matter," Jumblatt who wields a critical swing vote in Lebanon parliament said.
Jumblatt reiterated his support for the nomination of his parliamentary bloc member MP Henri Helou for the presidency, stressing that he is a moderate when compared to other nominees and will not withdraw his nomination.
"We will not withdraw Helou's nomination for the sake of others regardless of what agreements are made. This is democracy." Jumblatt told the daily.
Jumblatt is reportedly in the French capital to meet with Future Movement leader and former PM Saad Hariri to discuss the presidential election and go over a list of possible consensus candidates. According to well informed sources he vowed not to return to Lebanon without securing a deal with hariri on a possible candidate .
The Lebanese parliament failed again for the seventh time in a row to hold a session to elect the country's new president to replace Suleiman whose terms ended on May 25.
As in the previous sessions , the vote could not be held as lawmakers allied with the Iranian backed Hezbollah militant group boycotted the voting for lack of agreement on a consensus president.
There are serious concerns that a prolonged vacuum at the Baabda presidential place would affect Lebanon's power-sharing system under which the president should be a Christian Maronite, the speaker a Muslim Shiite and the PM a Muslim Sunni.
After Lebanese Forces leader Samir Geagea secured 48 votes last April 23, the Hezbollah led March 8 alliance including Aoun and Suleiman Franjieh walked out from the parliament to make sure there was no quorum to elect a president. They continued their boycott of the parliament during the 5 other sessions that followed .
Aoun has not announced his candidacy but he aspires to become a consensual nominee and has reportedly been waiting for Hariri to endorse him , but so far the Future Movement leader along with his March 14 allies is sticking with Geagea and most probable Assad's endorsement is not going to much help for Aoun .
Geagea challenged Aoun to run against him or move on to plan B which calls for agreeing on a consensual candidate , Lebanese media reported last month.
Addressing the crisis in Syria, Jumblatt, a staunch critic of Assad, said last week that the Syrian regime was only capable of assassinating."
"In Syria, there was a state and Bashar Assad turned it into a mob governing the people." .