UK: 'Culture of fear' exists at several Muslim-majority schools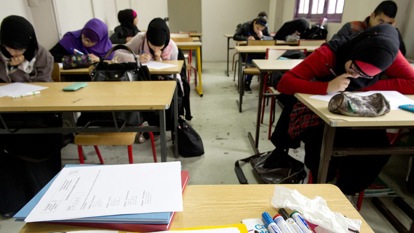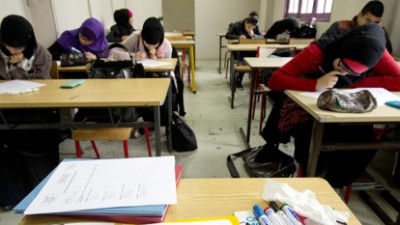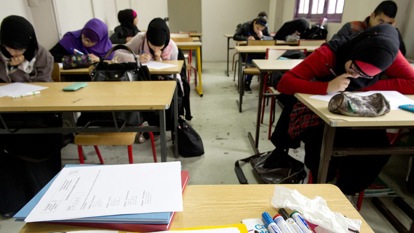 Inspectors in Britain investigating allegations of a plot to run several schools according to strict Islamic rules said Monday that there is evidence of an "organized campaign" to target certain schools and a "culture of fear and intimidation" exists on multiple campuses.
 The Office for Standards in Education, or OFSTED, said five of 21 schools it inspected in the central English city of Birmingham failed to protect students from Islamic extremism. The Wall Street Journal reports the schools in question are state schools and have a Muslim majority.
The inspections were spurred by an anonymous letter alleging a plot called "Operation Trojan Horse" by hardline Muslims to infiltrate Birmingham schools.
Authorities believe the letter was a hoax, but the alleged plot has inflamed tensions in Britain's second-largest city and sparked a public feud between senior government ministers over the best way to confront extremist ideas.
Chief schools inspector Michael Wilshaw said there was evidence of an "organized campaign to target certain schools" by some members of their boards of governors.
Inspectors said governors tried inappropriately to influence the curriculum at some schools, promoting a "narrow faith-based ideology" and in one case attempting to ban mixed-sex swimming lessons.
"Staff and some head teachers variously described feeling 'intimidated', 'undermined' or 'bullied' by governors, and sometimes by senior staff, into making changes they did not support," Wilshaw said.
Sky News reported that a group of female students at one of the schools, who wished to remain anonymous, said they believed the report was the school getting what it deserved for how it treats its students.
"Our school is too extreme but not in a terrorist way," they said. "They are strict with us and they use religion as an excuse."
Of the schools inspected by OFSTED, five were classed as failing and placed under special measures, 12 were told they needed to make improvements and three were praised.
Park View Educational Trust, which runs three of the criticized schools, rejected the inspectors' verdict. Vice chairman David Hughes said the inspectors "came to our schools looking for extremism, looking for segregation, looking for proof that our children have religion forced upon them as part of an Islamic plot."
"The OFSTED reports find absolutely no evidence of this because this is categorically not what is happening at our schools," he said.
Fox News