US confirms American suicide bomber in Syria was from Florida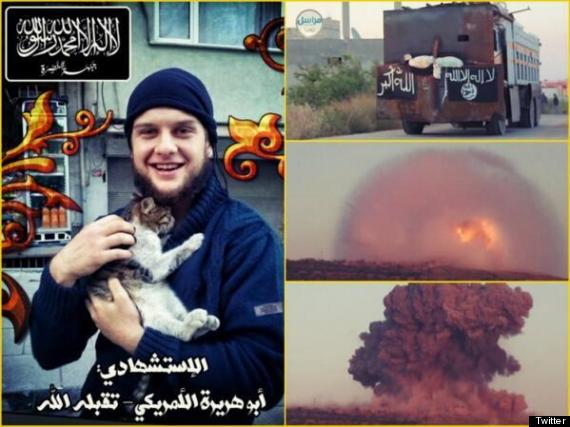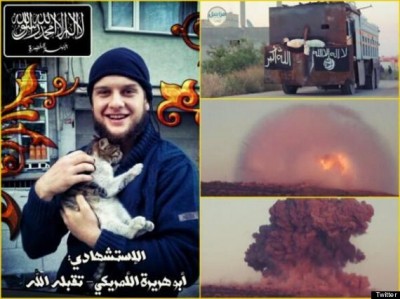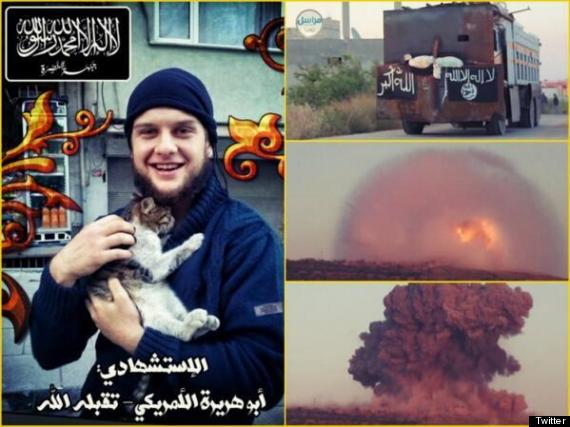 The Obama administration on Friday confirmed that a U.S. citizen took part in a suicide bombing in Syria, the first time that an American is believed to have done so in the three-year conflict there.
Officials with knowledge of the bombing identified the American as Moner Mohammad Abusalha of South Florida.
Authorities are exploring whether the man, who went by his nom de guerre, Abu Huraira al-Amriki, "the American," traveled to Syria more than once, an official said, speaking on the condition of anonymity to discuss details of the investigation. Law enforcement officials were in contact with his family.
A senior FBI official said the bureau was aware that the man had traveled to the region before he killed himself.
Reports that an American was involved in the suicide attack in the northern province of Idlib on Sunday surfaced online this week. A video posted by Jabhat al-Nusra, a group linked to al-Qaeda, showed him and another fighter packing a large truck with shells and purportedly driving toward their destination.
The camera then shows a massive explosion in the Idlib countryside, alongside a picture of the man said to be the American cradling a kitten.
A Facebook profile of a man with the same name has pictures that appear to be of the same person shown in photos on jihadist Web sites.
State Department spokeswoman Jen Psaki confirmed that an American was involved in the suicide bombing but declined to provide his name or any other information about him. The man's name was first reported by the New York Times.
A statement by Jabhat al-Nusra said the attack was one of four coordinated suicide bombings against government positions, in which two other foreign fighters and a Syrian participated. Jihadis on social media identified the two other foreigners as a Maldivan and a Turkestani.
Dozens of Americans have traveled to Syria since the conflict there started, raising concerns that some could return to the United States to launch attacks. Preventing that outcome has become one of the FBI's top counterterrorism priorities, and officials have charged several people with attempting to support terrorism in Syria.
FBI Director James B. Comey said this month that officials are determined to prevent what happened in Afghanistan before the Sept. 11, 2001, attacks, when jihadis traveled to the region unfettered in the 1980s and 1990s.
"We see Syria as that, but an order of magnitude worse in a couple of respects," he told reporters. "Far more people going there. Far easier to travel to and back from. So, there's going to be a diaspora out of Syria at some point, and we are determined not to let lines be drawn from Syria today to a future 9/11."
Several Americans have died during the conflict in Syria, but no other U.S. citizen is known to have staged a suicide attack.
The rebel attacks in Syria come amid a big offensive in the province of Idlib that has produced some significant gains, fueled by an influx of weapons including, for the first time, American TOW anti-tank missiles. This week, the rebels captured the strategically significant town of Khan Sheikhoun, which straddles the main highway linking northern and central Syria, one of their most important advances in months.
The rebels are threatening an offensive against the provincial capital of Idlib, which has remained in government hands since the beginning of the war. Thousands of civilians have fled the town in recent days to escape the anticipated fighting.
Washington Post