Salameh pats himself on the back for saving Lebanon's currency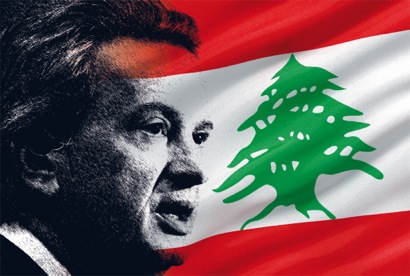 Central Bank governor Riad Salameh said on Monday that sound monetary policies adopted by the Central bank over the past few years have contributed in preserving the value of the Lebanese pound and widening its circulation has helped a great deal in stabilizing its purchasing power.
"We have passed several tests to maintain the stability of the Lebanese Lira through increasing the value of foreign exchange reserves which have exceeded $ 36 billion and also through our gold holdings which we consider a safety valve," Salameh said during the opening ceremony of a conference on currency printing and minting.
Salameh added that thanks to stimulus initiatives targeting the private sector, the Central Bank has also succeeded in recovering the role of the Lebanese Pound as a lending currency after it was long considered a savings currency.
Held to mark Banque du Liban's 50th anniversary, the Mint and Print conference runs until May 28 and addresses the latest on banknotes industry and coin minting.
Salameh explained that in parallel with the increase of consumers' trust in the Lebanese pound, the Central Bank has not wasted a chance to develop the Lebanese currency.
"The Central Bank believes that the branding and characteristics of the local currency, often reflect the true socio-economic face of the country of origin," he said.
Salameh said Banque du Liban has invested expertise and money to use the latest banknote minting and printing techniques.
Salameh also spoke about a continuous plan to revamp all of the Central Bank's sections and departments, adding that this has led to increasing the circulation of the Lebanese pound as opposed to the U.S. dollar by 10 percent on an annual basis over the past five years.
To mark Banque du Liban's 50th anniversary a new LL50,000 banknote was issued earlier this month.
The one official with the ability to reassert the position of Lebanon's presidency is Salameh, according to a poll.
A new poll conducted by Ipsos puts Salameh as the top Lebanese presidential candidate for the Lebanese economy.
According to observers , as governor of the central bank, Salameh has demonstrated uncanny skill in maintaining the Lebanese currency and monetary policy during periods of economic crisis. At the same time, his stewardship of the financial sector has been a testimony to foresight, and his focus on sound fundamentals has kept the Lebanese out of perilous adventures that drowned numerous lenders in other jurisdictions.
Once again Lebanon is without president, as it struggles to deal with the fallout from the civil war in neighboring Syria. Will the politicians unite around someone like Salameh? If so lets hope he puts his own replacement on top of the central bank.