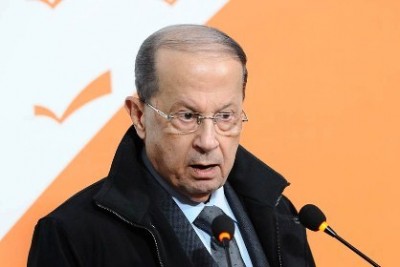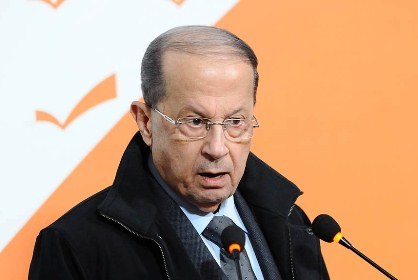 Change and Reform parliamentary bloc  MPs will boycott Thursday's Parliament session to elect a president in the absence of an agreement over a consensus  candidate, former Minister Salim Jreissati  said after attending the weekly meeting .
The meeting was held at the residence of the bloc leader MP Michel Aoun in  the  Rabieh  just north of Beirut.
"If circumstances remain the same by Thursday, then MPs from our bloc will not show up [at the election session]," said  Jreissati .
Change and Reform MPs along with those of Hezbollah have boycotted four parliamentary sessions that were set  to elect a president , saying they would only show up when a consensus is reached on one presidential candidate who really represents Lebanon's Christians.
Aoun, who  considers himself to be the representative of the majority of Lebanon's Christians has been trying to convince the Future Movement  to support him as a   consensus   presidential candidate.
President Michel Suleiman's term ends on May 25 and he is reportedly against any term extension and cannot wait to get out of Baabda to start campaigning for the leadership of the Christian community.
LBC reportedly misquoted Lebanese Forces leader Samir Geagea as saying during a press conference on Monday in Paris that former PM  and Future  Movement leader Saad Hariri   proposed Aoun as a "consensus candidate."
According to the LF office Geagea did not say that Hariri proposed Aoun as a consensus candidate , instead he said " Aoun is proposing himself as a consensus candidate so lets discuss if he could be considered a consensus candidate ".
Geagea urged Aoun to declare his candidacy and said that he will be the first to visit him and congratulate him if he is elected", but added:
"Will he ( Aoun) relinquish his MOU with Hezbollah? This is the key issue here ."
later in the day former PM and current Future Movement bloc leader MP Fouad Siniora said that his bloc will release a statement to clarify the confusion following the meeting between Hariri and Geageaand stressed that Geagea remains March 14's  only candidate
One observer who wants to remain anonymous told Ya Libnan :
"A good  president should be  first and foremost a top strategist . Now lets look into Aoun's  history in strategic planning . 
in 1990,  long  after the West and the US had turned  against Saddam Hussein, Aoun  who was the acting PM aligned himself  with the Iraqi dictator . This prompted the Bush Administration to give Assad the Green Light to do away with him on October 13, 1990.
In 2005 he aligned himself with president Bashar al Assad days after  the  Syrian troops were kicked out of Lebanon.
In 2006 he aligned himself  with the Iranian backed Hezbollah militant group  and gave them the Christian political  cover to attack Israel  that same year  … a war which resulted in the killing of over  1200 Lebanese   versus 158 Israelis and in the destruction of Lebanese infrastructure  at a cost exceeding $15 Billion add to that the loss of northern Ghajar which was reoccupied by Israel.
If he is ever elected as a president he will be the biggest disaster for Lebanon"