Syrian rebels evacuate Homs after cease-fire deal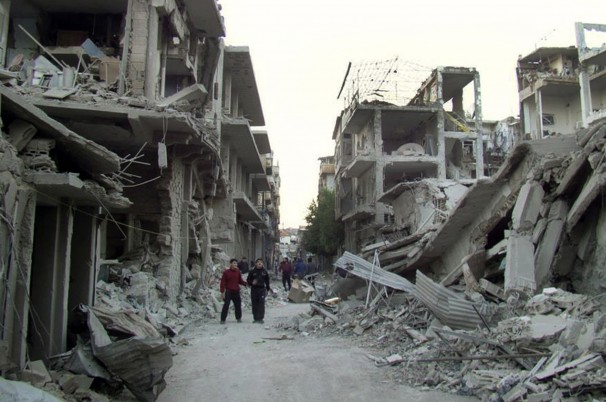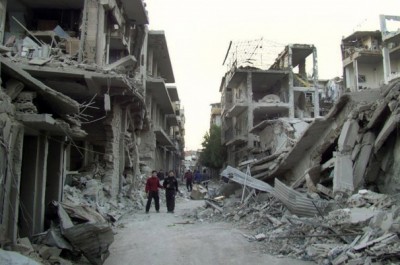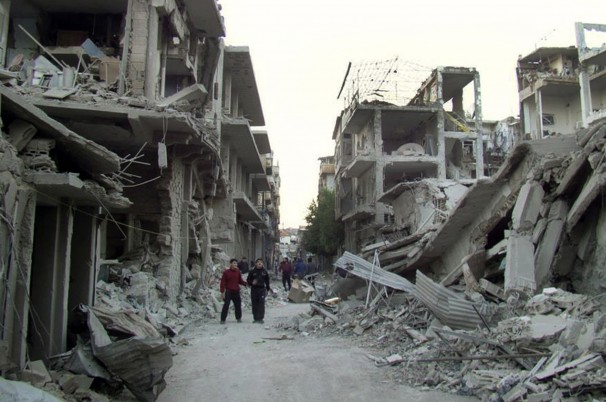 Syrian rebels began to evacuate their last footholds in the city of Homs on Wednesday, departing under a deal loaded with poignancy for the opposition.
Busloads of rebels began to arrive in the countryside north of Homs, allowed safe exit by the government, activists said. Syrian state media confirmed evacuations had started. In return, rebels have agreed to allow aid into two pro-government towns which they had besieged.
Once dubbed the capital of the revolution, Syrian rebels have been steadily squeezed into an ever-shrinking patch of land in the Old City of Homs.
Estimates vary on the number of people who remain there after 1,400 were evacuated in a U.N.-brokered cease-fire in February. At the time, evacuees spoke of scavenging for food in abandoned houses and eating weeds to survive.
The fighters who remained, out-gunned and low on food supplies, have been looking for an exit since the government stepped up an offensive on the few neighborhoods the rebels still held last month. Negotiations on a deal had been held up by objections from pro-government militias, who vehemently opposed allowing the rebels safe exit,, those involved in the talks have said.
The deal gives another boost to the government, which has also arranged a number of cease-fires in the Damascus suburbs after what the opposition described as "starve or surrender" tactics. Wednesday's evacuations comes just weeks before Syria's presidential election — written off by the United States as a "parody of democracy." President Bashar al-Assad is running for a third seven-year term.
"The situation is positive and calls for high spirits," Homs governor Talal Barazi, told the pro-government Al-Watan newspaper.
Videos distributed by activists showed rebels arriving in rebel-held countryside north of Homs in green coaches. The activists said some 150 had been evacuated by midday. Under the deal they are assured safe passage to the towns of Talbiseh and al-Dar al-Kabira.
"It's a sad day," said Khudair Khafshieh, an activist based in the north of Homs province. The government has "kicked the owner of the house out of his home," he said.
He said that even fighters from the al-Qaeda linked Nusra Front, have agreed to the deal.
In return, the siege on the Shiite towns of Nubul and Zahra, near the northern city of Aleppo, was lifted by rebels, according to the Britain-based Syrian Observatory for Human Rights.
Washington Post