Lebanon PM optimistic over upcoming presidential elections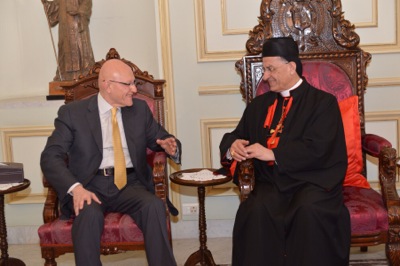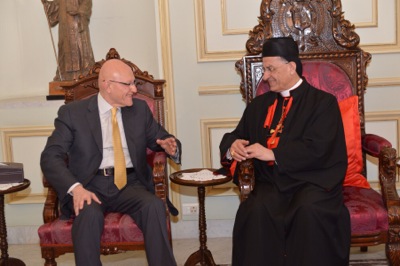 Lebanese Prime Minister Tammam Salam expressed optimism over the upcoming presidential elections and said that there is no reason the elections should not take place on time.
"Presidential elections stand as the ultimate due date," Salam said following his visit to Maronite Patriarch Cardinal Beshara Boutros al-Rai at Bkirki , stressing the need to avoid skepticism.
Salam also shared Rai's optimism regarding the presidential elections, saying he heard encouraging words from the Maronite patriarch.
Salam also said he hoped the presidential elections would take place on time, thus helping to reinforce the country's democratic system.
Speaker Nabih Berri called on the parliament to meet on April 23 to vote for a successor to President Michel Suleiman, whose term ends on May 25.
Suleiman called on MPs to attend the April 23rd Parliament session to ensure quorum is achieved.
"They have no right to disrupt the quorum unless there are extremely compelling circumstances, which do not exist today at all," Suleiman told Abjad News website in an interview published Wednesday.
Suleiman also stressed that "political vacuum is not allowed at all and it is unacceptable that we reach it."
"I do not want to stay three more years. As I have always been saying, I am an advocate of the rotation of power." He said.
A new Lebanese president faces massive security and economic challenges, most of them related to the spillover from the civil war raging in neighboring Syria.