Toronto journalist killed in Syria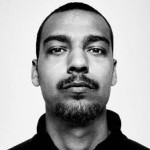 A Toronto-based freelance journalist was killed in Syria Sunday during a government attack on a rebel-held area of Allepo.
Ali Mustafa, 29, was killed along with seven other people after a Syrian government aircraft dropped two explosive-filled containers in an area that has been under heavy attack.
Mustafa had been covering events in Syria to provide a first-hand account for North Americans, something many journalists are not able or willing to do.
His sister, Justina Rose Botelho, confirmed his death after she was shown a picture of Mustafa's corpse by activists who had been in the area.
Members of his family — also living in Toronto — had no idea he was in Syria. They say they had spoken to him last week and that he had been in Turkey.
Born in Toronto, Mustafa had been covering events in the Middle East for several years. In 2011 he went to Israel and travelled to Egypt to cover the Arab Spring.
And he returned to the Middle East in December 2013.
"After following the war in Syria very closely for the past two years, I felt it was important to go there to cover the war firsthand," Mustafa said in an interview with Upping The Anti revolutionary journal in July 2013.
"That he even went back to Syria for a second time is proof of his courage. He will be greatly missed," said Maher Azem, a friend Mustafa had made while planning his first trip to the Middle East.
Azem had spent some time in Syria and Mustafa wanted to learn from his experience.
"The last e-mail I received from him was March 3 and he said he had joined a rescue team that was going into neighborhood's that had been attacked by Syrian government airstrikes, looking for survivors."
Azem said Mustafa deviated from his plan to do a photo project, because he was so impressed by the humanitarian efforts being made to help the devastated country.
A memorial was held Sunday night in Dundas Square to mourn the loss of Mustafa and to commemorate his work.
Toromnto Sun