Malaysia Airlines plane missing with 239 people onboard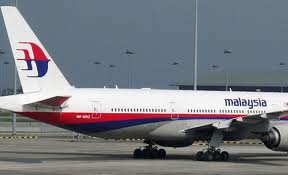 A Malaysia Airlines flight carrying 227 passengers and 12 crew lost contact with air traffic controllers early on Saturday en route from Kuala Lumpur to Beijing, the airline said in a statement.
"Malaysia Airlines is currently working with the authorities who have activated their search-and-rescue teams to locate the aircraft," it said.
Flight MH 370, operating a Boeing B777-200 aircraft departed Kuala Lumpur at 12.21 a.m. (1621 GMT Friday) and had been expected to land in the Chinese capital at 6.30 a.m. (2230 GMT) the same day.Malaysia Airlines plane missing with 239 people onboard.
The airline said the flight had lost contact with Malaysian air traffic controllers at 2.40 a.m, just over two hours into the flight.
China's CCTV said 160 Chinese nationals were onboard the flight, according to microblogging website Weibo.
Chinese state TV also reported there had not been any reports received yet about any aircraft crashed in Chinese waters.
State news agency Xinhua reported radar contact with the flight was lost while it was in Vietnamese airspace.
If the plane is found to have crashed, the loss would mark the second fatal accident involving a Boeing 777 in less than a year, after an unblemished safety record since the jet entered service in 1995.
Last summer, an Asiana Airlines Boeing 777 crash landed in San Francisco, killing three passengers.
Boeing said it was aware of reports that the Malaysia Airlines plane was missing and was monitoring the situation but had no further comment.
Reuters