Surge in recruitment by Hezbollah to help Assad defeat rebels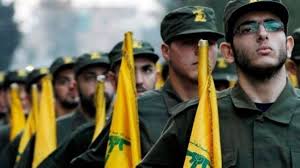 Hezbollah, the militant Lebanese Shiite group, is experiencing a surge in recruitment as sectarian conflict spreads from the Syrian civil war, members of the group say.
A spate of car bomb attacks against Shiite towns and villages in Lebanon has caused an increase in the number of young men volunteering to fight for the group in Syria as the minority sect increasingly sees its own survival as tied to that of Syrian President Bashar Assad.
"All the men from this area are getting guns and asking to fight in Syria, whether they are already members of Hezbollah or not," said one supporter of the militia, who asked not to be named. "We are in a critical situation and we have to fight for the sake of the Shiite."
He spoke sitting in a cafe in Hermel, a town of mainly Shiite inhabitants in Lebanon's eastern Bekaa valley, that has long been a bastion for the secretive paramilitary group.
Once a sleepy country haunt, Hermel today has the feel of a town at war. Sandbags are piled around the most popular cafe in an effort by the owner to protect his customers should any suicide bomber target his front entrance.
Cars with blacked-out windows and no licence plates – the wagons of Hezbollah intelligence – are everywhere, roaring through the narrow streets or tucked down alleyways, watching passersby. No one dallies outside for long.
Three car bombs have exploded in the small town in recent weeks, the first attacks of the kind in the town as far back as residents can remember.
Recently, a suicide bomber blew himself up at the Lebanese army checkpoint into the town, killing two soldiers and a civilian, and wounding 18 people. Jabhat al-Nusra, al-Qaida's affiliate in Syria, claimed responsibility for the attack.
"You step out of your home and you don't know if you are going to live or die. A bomb might kill you when you are on your way to the shop for groceries. Nowhere is safe," Ibrahim, a 67-yearold retired engineer, said. Pitting an almost exclusively Sunni opposition against a Shiite regime, the war in Syria is fuelling a dangerous sectarian rancour across the whole region.
It is reopening the wounds of a schism dating back 1,400 years between the two Islamic doctrines. For puritanical extremists of both faiths, this is now reason enough to massacre the other with impunity. The attacks are prompting both sides to withdraw into their communities, and rally behind their fighters.
Two Hezbollah members separately said there had been an increase in the number of men willing to fight in Syria.
"First they need to be given proper training. Only if they are good men do we let them join our ranks," one said, asking not to be named.
Thousands of fighters have travelled to neighbouring Syria to fight alongside government troops in the past two years.
Fresh "martyr" posters, portraits of men who have died fighting in Syria or as victims of attacks in Lebanon, are now dotted across Hermel. White paper carnations swing from trees outside many of Hermel's homes, a sign of mourning for the recent death of a loved one.
BY RUTH SHERLOCK, LONDON DAILY TELEGRAPH
Leader Post