Roumieh prison inmates ended their sit-in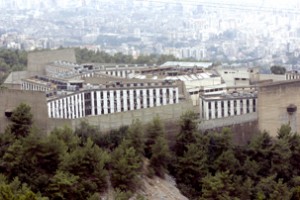 Inmates at the Roumieh prison held a strike at the facility on Friday, two days after 200 detainees went on a hunger strike to demand better living conditions.
The prisoners, however, ended their sit-in Friday afternoon after Judge Dany al-Zhenni listened to their "legitimate demands and needs," Justice Minister Ashraf Rifi announced on Friday
Zhenni took note of the inmates' requests after they complained about slow trials, not being taken to court, not having proper medical treatment, and being served poor quality food, according to local reports
Rifi said he contacted Zhenni in person and gave him "the appropriate instructions to resolve this case."
Consequently, "Zhenni headed to the Roumieh prison and met with a number of inmates and receiving a list containing their legitimate demands and needs, which will be put into implementation as of Monday after being studied," Rifi added.
he inmates threatened to further escalate their measures if their demands weren't met, National News Agency reported.
Roumieh, the oldest and largest of Lebanon's overcrowded prisons, has witnessed sporadic prison breaks and escalating riots in recent years as inmates living in poor conditions demand better treatment.