Putin Orders Military Exercises Near Ukraine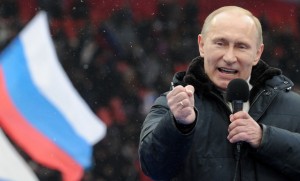 Russian President Vladimir V. Putin ordered a surprise military exercise of ground forces in western Russia and air forces across the country on Wednesday, intending to demonstrate the country's military preparedness amid tensions with Europe and the United States over the turmoil in Ukraine.
Russia's military put scores of units on alert at 2 p.m. local time for an exercise that is scheduled to last until March 3, the minister of defense, Sergei K. Shoigu, announced, according to news agencies. Mr. Shoigu's statement cited the need to test the readiness of the armed forces to respond to a "crisis situation," including a terrorist attack involving biological or chemical weapons.
Neither Mr. Shoigu nor the Kremlin mentioned the events in Ukraine, which officials here have watched with growing alarm, but the geopolitical message of the snap drill was unmistakable.
Russia has refused so far to recognize the legitimacy of the new political powers in Ukraine's Parliament following the flight of President Viktor F. Yanukovych last weekend, and officials have denounced the actions of opposition leaders now in control.
Two days ago, Prime Minister Dmitri A. Medvedev said the turmoil posed "a real threat to our interests and to our citizens' lives and health."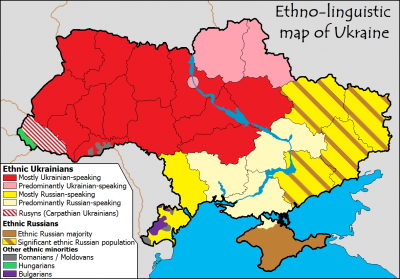 In Crimea, historically a part of Russian territory until the Soviet Union ceded it to the Soviet Social Republic of Ukraine in 1954, ethnic Russians have appealed for the Kremlin's intervention to protect the region and its population from Ukraine's opposition leaders.
"I think it is flag waving, but it's more than that also," Dmitri Trenin, the director of the Moscow Carnegie Center, said after the announcement of the exercise. "It's a message to Kiev not to impose its rule in Crimea by force."
Russia's Western Military District – one of four across the country – stretches along the border of northeastern Ukraine and includes the 6th and 20th Armies, with tens of thousands of soldiers. The exercise will also involve the 2nd Army in the Central Military District, as well as airborne, aerospace and military transport commands.
NY Times