Shirley Temple, Hollywood's first child superstar died at 85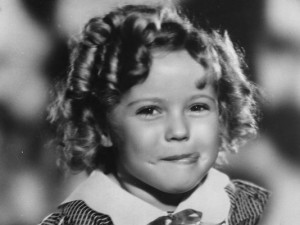 Shirley Temple, the adorable, curly-haired child who was a top box office film star in the 1930s, has died at her home in California, her family said in a statement. She was 85.
Publicist Cheryl Kagan said Temple, known in private life as Shirley Temple Black, died Monday surrounded by family at her home near San Francisco.
A talented singer, dancer and actress, Shirley Temple was America's top box-office draw from 1935 — the year she turned 7 — until 1938, helping lift the spirits of Depression-era Americans with a pert, endearing spunk.
One of Hollywood's first true child superstars, Temple was credited with helping save film studio 20th Century Fox from bankruptcy with films such as Curly Top and The Littlest Rebel.
"We salute her for a life of remarkable achievements as an actor, as a diplomat, and most importantly as our beloved mother, grandmother, great-grandmother, and adored wife for fifty-five years of the late and much missed Charles Alden Black," the family statement said.
The statement said that the star known as "America's Little Darling" died from natural causes at 10:57 p.m. Pacific standard time on Monday.
Bright Eyes endeared Temple's early relationship with fans when the 1934 film featured her singing On the Good Ship Lollipop. Buoyed by her success, Twentieth Century-Fox soon had 19 writers, known as the Shirley Temple Story Development team, create original stories and adapt classics for her. She eventually appeared in about 40 films.
USA Today