Lebanon Judge releases 3 suspects in Shoueifat bombing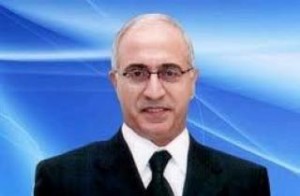 Lebanon's Military Court Judge Saqr Saqr released Thursday the three suspects that were detained on Wednesday in connection with the suicide bombing that took place last Monday on the main road in Choueifat next to the Rishani gas station.
One of the 3 suspects was identified as Issa Ghosn, the taxi driver who allegedly dropped off the suicide bomber in the town of Choueifat just before the attack took place. The other two were not identified but reportedly they were passengers in Ghosn's cab along with the suicide bomber .
Saqr decided to release them for lack of evidence connecting the three to the suicide bomber, but the judge freed them on bail over charges of possession of arms.
Army intelligence summoned Ghosn after viewing CCTV footage that showed the cab dropping off the suicide bomber minutes before he boarded a van and detonated his explosives belt.
Ghosn reportedly told the investigators that he had intended to approach authorities and tell them that the suicide bomber had left a plastic bag containing an AK-47 and ammunition in his cab.
Although Ghosn said the weapon belonged to the suicide bomber, investigators still have suspicions about the taxi driver, Judicial source revealed.
Ghosn said he picked up the bomber from Khaldeh, south of Beirut. During the trip, the bomber asked about directions to a factory in Ouzai, a Hezbollah stronghold that refills LP gas cylinders.
The driver reportedly told investigators that he dropped the man off in Choueifat after spotting an AK-47 assault rifle hidden in his vest.