Hijacking of Turkish Aircraft to Sochi Foiled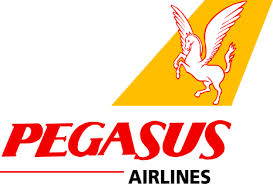 A passenger aboard a commercial airline flight from Ukraine to Turkey tried to hijack it to Sochi, Russia, on Friday after the Winter Olympics had started there but the plane landed safely in Istanbul and the hijacker was taken into custody, Turkish news reports said.
The passenger, identified as a male Ukrainian national, claimed to be armed with a bomb, the Turkish television stations NTV and CNNTurk quoted a Transport Ministry undersecretary, Habib Soluk, as saying.
CNNTurk said the crew of the plane, a Pegasus Airlines flight with 110 passengers aboard, had persuaded the hijacker, who had been seated forward in seat 2F, that it should land at Istanbul's Sabiha Gokcen airport, where special security forces entered the aircraft and detained him.
Turkish news reports said he was taken to the Istanbul Security Headquarters, as television footage showed the plane parked with fire brigades and ambulances surrounding it.
Turkey's Transportation Maritime and Communications Ministry, in a statement quoted by the semiofficial Anadolu News Agency, said the aircraft landed safely "under all necessary measures."
The Russian authorities have imposed intense security on the Winter Olympics because of the threat of terrorist attacks on the games, which began on Thursday and last through Feb. 23.
NY Times