US renews travel advisory to Lebanon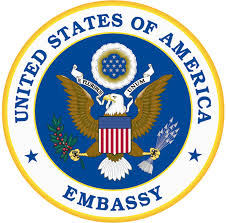 The United States reiterated on Saturday its travel advisory to Lebanon in light of recent security incidents in the country and warned U.S. citizens to avoid all travel to the country.
This warning comes after the January 5th warning when the Islamic State in Iraq and al-Sham (ISIS) claimed responsibility for the January 2 suicide bombing in Beirut's southern Dahieh area that killed four people.
"U.S. citizens living and working in Lebanon should understand that they accept risks in remaining in Lebanon and should carefully consider those risks. This supersedes the Travel Warning issued on October 9, 2013," the US State Department said via twitter.
"The potential for death or injury in Lebanon exists in particular due to the increasing frequency of terrorist bombing attacks throughout the country. Although there is no evidence these attacks were directed specifically at U.S. citizens at this time, there is a real possibility of 'wrong place, wrong time' harm to U.S. citizens," the statement added.
It also stressed that "because of security concerns, unofficial travel to Lebanon by U.S. Government employees and their family members is strictly limited, and requires the Department of State's prior approval."
Scores of people were killed and injured in suicide bombings that recently targeted different areas in Lebanon.
The latest was on January 21, 2014 when a suicide car bomb exploded in Hezbollah stronghold in Beirut's southern suburb of Dahieh, leaving five dead and dozens wounded.
Shiite populated areas in Lebanon have been the target of a series of terror attacks after Hezbollah chief Hassan Nasrallah in May announced that his party was fighting on behalf of the Syrian regime of Bashar al-Assad in the civil war raging in neighboring Syria.