Suleiman slams Israeli threats to target Lebanese civilians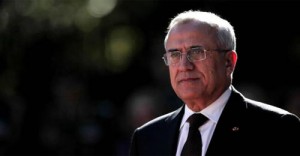 Lebanese President Michel Suleiman slammed on Thursday Israeli threats to target civilian areas in Lebanon.
"The Israeli threats are a blatant violation of the 1701 Security Council resolution, of humanitarian values, and people's right to live quietly and safely," National News Agency quoted Suleiman as saying.
Suleiman also "presented the Israeli threats to the international community and the UN," adding that these threats would "spread a feeling of instability among the Lebanese people."
On Wednesday, Israeli air force chief Major-General Amir Eshel accused Hezbollah of putting thousand of bases in residential buildings and said it would destroy these in a future conflict, even at the cost of civilian lives.
Eshel's threat appeared to be part of an effort by Israeli officials to prepare world opinion for high civilian casualties in any new confrontation with Hezbollah in Lebanon. according to Israeli newspaper Jerusalem Post.
Israel claims that Iran and Syria have supplied improved missiles to Hezbollah.
"We will have to deal aggressively with thousands of Hezbollah bases which threaten the State of Israel and mainly our interior," Eshel said in a speech, citing Beirut, the Bekaa Valley and southern Lebanon among the locations of the bases.
Eshel alleged that Hezbollah uses Lebanese civilian homes as missile silos or gun nests. He told Fisher Institute for Air and Space Strategic Studies, a think-tank near Tel Aviv:
"And that is where the war will be. That is where we will have to fight in order to stop it and win. Whoever stays in these bases will simply be hit and will risk their lives. And whoever goes out will live."
Eshel said Israel's military was "dozens" of times more powerful than Hezbollah and had more capabilities than in 2006.
"Our ability today to attack targets on a large scale and with high precision is about 15 times greater than what we did in the (2006) war," he said,