Head of Russia's Largest Bank Backs Bitcoin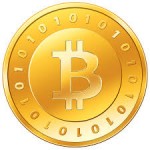 Sberbank may not be a household name in the west, but it just happens to be the third-largest bank in Europe.
It's also the biggest bank in Russia and eastern Europe, with nearly half a trillion dollars in assets and a workforce of 300,000.
The bank is owned by the Central Bank of Russia and it is headed by German Gref, who served as the Russian Minister of Economic and Trade from 2000 to 2007. Gref's tenure was marked by a period of economic reform and liberalization. Judging by his recent statements, he is still open minded when it comes to monetary issues.

Protecting bitcoin?
This news follows comments Gref made about the currency back in December. Speaking in an interview at the sidelines of the World Economic Forum in Davos, Gref voiced his support for digital currencies.
He added that he had already made his opinion heard in government circles, by sending letters to the central bank, the finance ministry and to the very top, the Kremlin. In the letters, Gref asked officials to intervene with parliament in order to avert any bans against digital currencies, reports Bloomberg.
He said an outright ban would be a "colossal mistake", adding: "It definitely shouldn't be banned, it must be studied and maybe regulated properly".
Colleagues aren't convinced
Although Gref sees an opportunity in digital currencies, many fellow bankers would beg to differ. JPMorgan Chase CEO Jamie Dimon told reporters at Davos that the rise of bitcoin will prompt governments to clamp down and treat it like any other payment system.
VTB Group is Russia's second-largest lender and its CEO Anrei Kostin doesn't share Gref's enthusiasm, either. He described digital currencies as "quite dangerous" for the money market and stated that VTB Group doesn't plan on getting involved.
Coin Desk