Vehicle used in Hermel bombing was stolen: Owner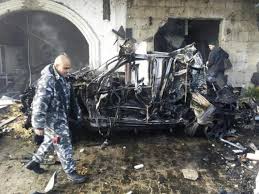 The owner of the Kia vehicle that was used in the suicide bomb attack which exploded Thursday in the Hezbollah stronghold of Hermel near the Syrian border confirmed in a TV interview that his KIA SUV was stolen from outside his house in Antelias on November 10, 2013.
Nazrat Kasbar Shahinian told NEW TV that he immediately reported the theft to the Antelias police station when that happened.
He revealed that the vehicle color was black and was manufactured in 2010 and also verified by the car's registration papers and shared the details of the theft report.
Shahinian said he was deeply saddened by news of the deadly explosion and wished his SUV had been sold as spare parts instead of being blown up against innocents."
Usually most of the stolen cars in Lebanon are sold as spare parts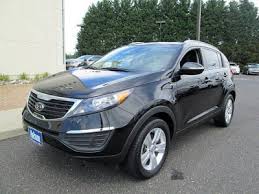 Shahinian also revealed that he received a phone call from the army's intelligence directorate, which asked him to provide it with the theft report.
He also revealed that "army intelligence has requested the footage captured by security cameras in the area from which the car was stolen, in a bid to identify the culprits."
On Thursday morning,a suicide car bomber killed five people and injured dozens in the in Lebanon's northern border with Syria on , the latest sign of the Syrian civil war's creeping impact on its small Mediterranean neighbor.
The car bomb went off near a local government building in the centre of Hermel, at the northern end of the Bekaa Valley, an area populated mainly by Shi'ite Muslims from whom Hezbollah draws its support. The explosion shattered windows and damaged nearby buildings, witnesses said.
There was no immediate claim of responsibility but it fit a pattern of attacks by rival sectarian groups on each other's strongholds that has been amplified by Syria's civil war.
The Iranian backed Hezbollah militant group has sent fighters and advisers to aid President Bashar al-Assad, a member of Syria's Alawite minority, in his battle with mainly Sunni rebels. Both Hezbollah and Assad are supported by the Shi'ite religious rulers of Iran.