Nigeria to free 167 al-Qaeda linked Boko Haram detainees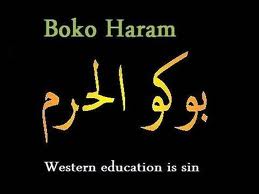 Nigerian President Goodluck Jonathan has ordered the release of 167 people who were arrested during a military campaign to end an Islamist insurgency in the northeast, the ministry of defense said on Friday.
Jonathan is struggling to end a 4 1/2-year insurgency by Boko Haram, a violent al-Qaeda linked group fighting for an Islamic state in Africa's second largest economy and top oil producer.
He intensified a military campaign against the insurgents in May last year but also says he wants to pursue more peaceful avenues for reconciliation.
Western governments, including the United States, have called for an improvement in Nigeria's human rights record and more transparency over the treatment of detainees.
Last May, the military released released 58 women and children suspected of having links with Boko Haram.
Rights groups accuse Nigeria of detaining suspects without formal charges, carrying out extra-judicial killings and torture. Amnesty International said in October nearly 1,000 people died in Nigerian prisons in the first half of last year.
The army denies it commits rights abuses and says suspected Islamists usually die in fire fights.
Thousands of people have been killed since Boko Haram launched its first uprising in mid-2009, mostly in the remote northeast region bordering Cameroon, Chad and Niger.
Reuters