US embassy issues a travel warning to Lebanon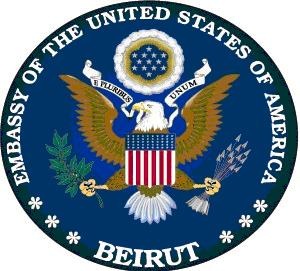 The U.S. embassy in Beirut issued a travel warning following the bombing in Beirut last Friday that caused at least eight deaths and left more than 70 wounded .
In the warning the embassy also referred to the Iranian embassy attack of last November which resulted in at least 23 dead and 100 injured, and other bombings and security incidents that occurred in Lebanon in recent months.
"In light of these recent security incidents, the U.S. Embassy urges U.S. citizens in Lebanon to exercise heightened security awareness of their surroundings at all times, and take appropriate measures to ensure their safety and security. Spontaneous demonstrations, neighborhood and sectarian disputes can escalate quickly, leading to gunfire and other violence with little or no warning. Be conscious of your personal security at all times. The Embassy urges all U.S. citizens in Lebanon to monitor the media for the latest developments." The embassy said and added.
"The U.S. Embassy further urges all U.S. citizens to avoid all travel to Lebanon due to safety and security concerns. The current travel warning can be seen at this link: Travel Warning for Lebanon. U.S. citizens living and working in Lebanon should understand that they accept risks in remaining and should carefully consider those risks. The ability of U.S. government personnel to reach travelers to provide emergency services may be limited. "
The security message of the US embassy to the US citizens added:
"We strongly recommend that U.S. citizens traveling to or residing in Lebanon enroll in the Department of State's Smart Traveler Enrollment Program (STEP). STEP enrollment gives you the latest security updates, and makes it easier for the U.S. embassy or nearest U.S. consulate to contact you in an emergency. If you don't have Internet access, enroll directly with the nearest U.S. embassy or consulate."
Mourners chanting anti-Hezbollah slogans laid to rest former Lebanese finance minister and Ambassador to the US Mohamad Chatah on Sunday after he was killed by a car bomb his allies blame on the powerful Hezbollah Shiite group which is listed as a terrorist organization by the US .
Friday's attack on Chatah, a Sunni who was a vocal critic of Syrian President Bashar al-Assad and his Lebanese ally Hezbollah, has once again stoked sectarian enmities exacerbated by the spillover of Syria's conflict.
"There is no God but God and Hezbollah is the enemy of God," mourners chanted as Chatah's coffin – draped in green and gold cloth – was carried to a central Beirut mosque.