Conflicting reports on arrest of Al Qaeda linked leader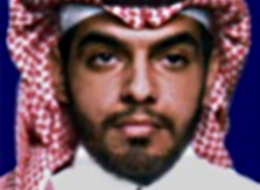 LBC reported on Tuesday that Lebanese army intelligence arrested two days ago Majid bin Muhammad al-Majid, leader of the Abdullah Azzam Brigades, an Al Qaeda linked group that claimed responsibility for the twin suicide bombing at the Iranian embassy in November.
The LBC report was reportedly based on a statement by AFP which said that Caretaker Defense Minister Fayez Ghosn had confirmed the arrest of Majid.
But Ghosn denied on Wednesday making any such statements to any media outlets, according to a a statement by his press office .
He reportedly told AFP: "He was arrested by the intelligence services of the Lebanese army in Beirut."
Ghosn  reportedly did not specify when the arrest took place.
"He was wanted by the Lebanese authorities and is currently being interrogated in secret," the minister added.
Sirajeddin Zreikat, a member of the the Abdullah Azzam Brigades claimed responsibility for the twin bombing at the Iranian embassy in Beirut that killed 25 people and warned of more attacks in Lebanon if the Iranian -backed Hezbollah kept sending troops to support President Bashar Assad's regime in Syria's civil war.
The arrest is seen as a major achievement for the Lebanese army, which has seen a series of suspicious bombings and assassinations in the country in recent years.
On December 3, Hezbollah Secretary-General Hassan Nasrallah accused Saudi Arabia of being behind the bombing against the Iranian Embassy, adding that he has no doubt that the Saudi intelligence agency has close links with the Abdullah Azzam Brigades.
The Abdullah Azzam Brigades "is a bona fide group that has a Saudi emir and its leadership is directly linked to Saudi intelligence," Nasrallah added.
The Hezbollah chief also noted that the bombing was Saudi Arabia's expression of anger against Tehran because of Riyadh's defeat in Syria.
The Abdullah Azzam Brigades also claimed responsibility for the killing of Senior Hezbollah commander Hassan al-Laqis .
Hezbollah has been openly backing troops loyal to President Bashar Assad against the rebels seeking to topple him, despite the Baabda declaration which calls for distancing Lebanon from the regional conflicts .
Photo: Majid bin Muhammad al Majid. Heis on Saudi Interior Ministry's list of 85 most-wanted terrorists.