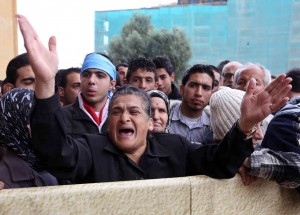 Beirut – Mourners chanting anti-Hezbollah slogans laid to rest former Lebanese minister Mohamad Chatah on Sunday after he was killed by a car bomb his allies blame on the powerful Shi'ite group.
Friday's attack on Chatah, a Sunni who was a vocal critic of Syrian President Bashar al-Assad and his Lebanese ally Hezbollah, has once again stoked sectarian enmities exacerbated by the spillover of Syria's conflict.
"There is no God but God and Hezbollah is the enemy of God," mourners chanted as Chatah's coffin – draped in green and gold cloth – was carried to a central Beirut mosque.
No group has claimed responsibility for the bombing which killed Chatah and six others. It was the latest in a series of attacks on both sides of the divide in Lebanon, where the government is paralysed by a standoff along sectarian lines.
Chatah's Future movement and other Sunni groups support the largely Sunni Muslim rebel movement fighting to topple Assad. Iranian-backed Hezbollah has sent its fighters to help Assad, who is from the Alawite offshoot of Shi'ite Islam.
The burial of Chatah reflected Lebanon's tensions.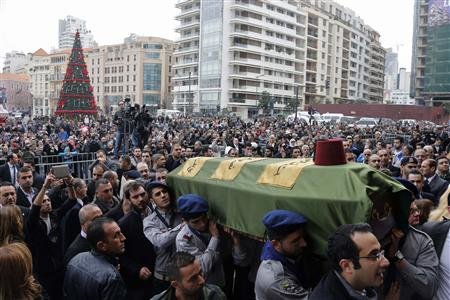 He was laid to rest alongside Sunni statesman Rafik Hariri, killed in a 2005 bombing just a few hundred metres (yards) from the site of the Chatah attack.
Addressing the cheering crowd, former Prime Minister Fouad Siniora made what mourners took to be a reference to a coming political showdown with Hezbollah, pledging peaceful action to "liberate the nation from occupation through weapons."
Hezbollah is the only group that kept its weapons after Lebanon's 1975-1990 civil war, saying they were needed for defence against Israel, but it has also become one of Lebanon's most powerful political forces.
"MARTYR OF MODERATION"
Chatah's killing, condemned by Hezbollah as a crime, would probably not trigger Sunni-Shi'ite violence, political observers said.
Unlike Future's leaders such as Siniora and Hariri's son Saad, whose own government was brought down by Hezbollah in 2011, Chatah was an academic and economist with no power base of his own. He had served as finance minister and as ambassador to the United States.
Posters hanging over the square where he was buried – where a towering Christmas tree stood next to Beirut's largest mosque – showed Chatah's face beside a red and white Lebanese flag with the words "Martyr of Moderation".
Michael Young, opinion editor of the local Daily Star newspaper, described the killing as a low-risk strike at Sunni groups blamed for recent car bombs that targeted the Iranian embassy and Shi'ite districts run by Hezbollah.
"They chose a target whose death wouldn't provoke violence," he said.
The killing also carried particular symbolism three weeks before a Western-backed Special Tribunal for Lebanon, based in The Hague, begins the trial in absentia of five Hezbollah suspects accused of killing Rafik al-Hariri. Both Hezbollah and Syria denied accusations made in a U.N. investigation that they were behind the assassination.
The site of the bombing in which Chatah died, a part of the city rebuilt by Hariri after Lebanon's war, was itself meant to send a message, analyst Rami Khouri said.
"People will see this as a sign this violence can now happen in the heart of Hariri land just like it was happening in the heart of Hezbollah land before," he said. "Any target is now permissible in any part of the country."
Lebanon has been under a caretaker government since March and sectarian-fuelled political squabbles have made it impossible to form a new one.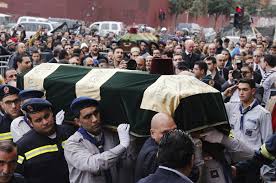 Hezbollah officials fear Future and its political bloc, known as March 14, are getting support from President Michel Suleiman, a Christian, to form a government which would exclude the Shi'ite group.
"This would be a confrontational government that would bear no resemblance to the national unity government that we have been calling for," one Hezbollah official said.
Reuters