44 Iraq MPs resign after protest camp closed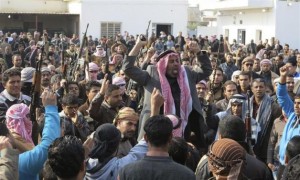 44 Iraqi MPs announced their resignation today after security forces demolished a Sunni anti-government protest site and detained a lawmaker.
The announcement was made at a televised news conference at which the MPs also demanded "the withdrawal of the army… and the release of MP Ahmed al-Alwani," a Sunni who was arrested during a deadly raid on Saturday.
Clashes broke out today in the Ramadi area, west of Baghdad, as security forces dismantled a protest camp where demonstrators had gathered for more than a year.
Ten militants died in the fighting, which also spread to the nearby city of Fallujah.
Protests broke out in Sunni Arab-majority areas of Iraq in December 2012 after the arrest of guards of then-finance minister Rafa al-Essawi, an influential Sunni Arab, on terrorism charges.
The demonstrations have tapped into longstanding grievances of Sunnis, who say they are marginalised by the government and unfairly targeted with heavy-handed tactics by security forces.
Business Standard
Photo: Residents gather to protest near the house of prominent Sunni Muslim lawmaker Ahmed al-Alwani, in the centre of Ramadi, December 29, 2013. REUTERS/Ali al-Mashhadani