M14 pushing for investigation of Chatah's murder by STL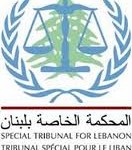 Leaders of Lebanon's main opposition bloc are pushing for Friday's assassination of one of its senior figures, Mohamad Chatah, to be investigated by the UN backed Special Tribunal for Lebanon( STL) that will soon open hearings into the death of Rafik Hariri eight years ago.
Chatah, a former finance minister and senior diplomat, will be buried in central Beirut alongside Hariri, a former Lebanese prime minister, whose killing in 2005 sparked deep instability in Lebanon, exacerbated ever since by insurrection in Syria, war with Israel and vested regional interests.
The death of the popular aide comes two weeks before the much-anticipated trial of five Hezbollah members accused of killing Hariri, due to begin in The Hague on 16 January. Members of the opposition bloc, known as March 14, have long hailed the trial as a watershed moment in Lebanon's turbulent history. Political killings are hardly ever solved, or cases subjected to the forensic scrutiny of a public trial.
"We can't wait for this," said Mohammad Othman, who had come to mourn Chatah at the Mohammad al-Amin mosque at dusk. "It is time that light was cast on all the darkness."
Hassan Nasrallah, the Hezbollah leader, has used numerous platforms over the past two years to label the trial as a US-Israeli plot to discredit his organization. His allegations centre on an Israeli spy ring rounded up in 2010, which, he claims, helped fabricate phone records that prosecutors allege place five Hezbollah members at the centre of the conspiracy to kill Hariri.
The investigator who uncovered the alleged telephone links, Wissam Eid, was assassinated in 2007 by the same kind of car bomb that killed Chatah. Eid's boss, Wissam al-Hassan, the head of the Information Security Branch Intelligence Division was also killed in the same manner in October 2012.
Chatah had been a staunch critic of Hezbollah's influence in Lebanon and of Syrian leader Bashar al-Assad, whom the militant group has helped regain ground previously lost in the civil war. Minutes before he was assassinated, he sent a tweet from his car suggesting Hezbollah wanted the same security dominance that Syria had until Hariri's death.

The scene of Friday's bombing had been cleaned up by late on Saturday, but remained sealed off. Several hundred metres away, the Hariri home in the gentrified Wadi Abu Jamil district, where Chatah had been heading, was dark and empty. Hotels in Beirut are reporting a spate of cancellations and shopping centres were abandoned.
Saad Hariri, the former prime minister for whom Chatah had worked in recent years, repeated his claim that the killers of his father and the aide "are one and the same". March 14 figures said they planned to formally request that the tribunal, which is jointly funded by the UN and the Lebanese government, investigates the killing.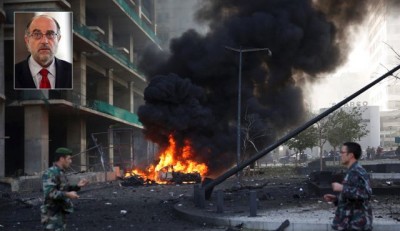 Speaking from Saudi Arabia, where he has remained since being ousted as prime minister three years ago, Saad Hariri told the Future TV channel that Chatah's death had rattled the feeble state. "It's hard to create hope," he said. "And I heard from the son of the martyr that he does not see a solution in Lebanon, but a solution can be found in the darkest circumstances. Hopefully, Lebanon will recover."
Both political sides in Lebanon remain implacably opposed on most issues and have been unable to form a government since the prime minister, Najib Mikati, quit in March. However, their one point of common ground has been to try to prevent the spread of the Syrian civil war on to home soil. March 14 and Saudi funds have armed the largely Sunni Muslim opposition in Syria, while Iran and Hezbollah continue to send men and weapons to support the regime.
"This could unravel," said a senior March 14 figure. "Such is the distrust. We have had an agreement. It serves everyone's interest to do our feuding across the border. But not to bring it here. They went too far [on Friday]."
Opposition leaders are calling for a demonstration to mark Chatah's death in the area of Beirut where rallies were held to protest about Rafik Hariri's death. The sheer numbers at the rallies in March 2005 sparked the Syrian military's withdrawal from Lebanon and was called the "Cedar Revolution".
The Guardian