Abdullah Azzam claims responsibility for killing Laqis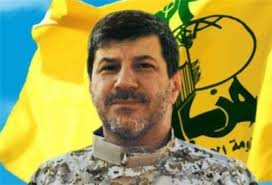 Lebanese group, the Abdullah Azzam Brigades that claimed responsibility for the Iranian Embassy attack , also claimed responsibility for the killing of Senior Hezbollah commander Hassan al-Laqis .
The group which is reportedly affiliated with Al Qaeda said that Laqis was killed during the Iranian embassy attack.
The group published a video of its leader Sheikh Sheik Siraj Eddin Zuraiqat in which he claimed responsibility for Laqis' killing . It also published pictures of the 2 suicide bombers behind the embassy attack .
The group said in its initial statement following the Iranian embassy attack that more would follow unless Hezbollah withdrew its fighters from Syria.
The claim conflicts with the information already available on the embassy attack and Laqis' assassination.
While the embassy attack took place last November 19 , Laqis' assassination was announced by Hezbollah on December 4, 2013.
Hezbollah quickly blamed Israel for Laqis' assassination, saying it had tried to kill him several times already. Israeli officials denied the accusations.
The Israelis have killed – or have been suspected of killing – high-ranking Hezbollah figures for decades. In 1992, Israeli helicopter gunships ambushed the motorcade of Hezbollah leader Sheik Abbas Musawi, killing him, his wife, his son and four bodyguards. Eight years earlier, Hezbollah leader Sheik Ragheb Harb was killed in south Lebanon. But one of the biggest blows came in 2008 when Imad Mughniyeh, a top Hezbollah commander, was killed by a bombing in Damascus.