S. Africa denied Report Mandela Trained by Israeli Agents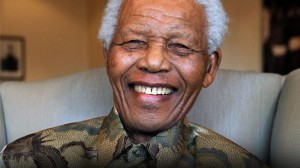 The South African Nelson Mandela foundation on Saturday denied the report that Mandela received the training from Israeli agents in 1962.
"We can confirm that we have not located any evidence in Nelson Mandela's private archive that he interacted with an Israeli operative," the foundation said in a statement.
The statement came after a British newspaper website reported on Friday that Mandela underwent weapons training by Israeli agents in Ethiopia in 1962 without Israeli agents knowing his true identity. The report claimed its source from "an intriguing secret letter lodged in the Israeli state archives."
Denying the allegation, the foundation said "media have picked up on a story."
Mandela received military training from Algerian freedom fighters in Morocco and from the Ethiopian Riot Battalion outside Addis Ababa before returning to South Africa in July 1962, according to the foundation.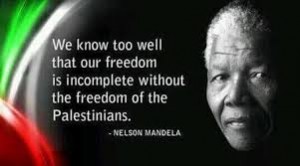 "In 2009 our senior researcher travelled to Ethiopia and interviewed the surviving men who assisted in Mandela's training, no evidence emerged of an Israeli connection," said the statement.
On Dec. 5, the anti-apartheid icon passed away at his residence in Johannesburg at the age of 95.
Mandela became the first elected black president in South Africa after the end of the apartheid system in 1994.
CRI