Hezbollah not enthusiastic about Aoun's candidacy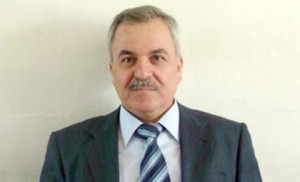 In the midst of the talk about the lack of March 8 enthusiasm for the nomination of Free Patriotic Movement leader MP Michel Aoun to the the presidency, Hezbollah bloc MP Walid Succarieh was quoted as saying that our only condition is that there must be consensus around the candidate and if there is consensus around Aoun's nomination then the party will not oppose it .
During a radio interview he said: "We are not against Aoun's candidacy if there is consensus around him."
Commenting on the possibility that the term of president Michel Suleiman may be extended if a government is formed and if there is no consensus on a new candidate Succarieh said:
"If there is no consensus on a new candidate the extension of Suleiman's term will require the vote of a majority of two thirds of the parliament. "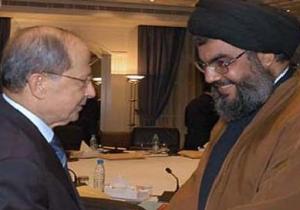 According to analysts if Hezbollah is not enthusiastic about its number one Christian ally's nomination then Aoun has absolutely no chance to be considered as a serious candidate.
In a related development former president Amin Gemayel who is one of the mentioned presidential candidates held a meeting with former PM and Future parliamentary bloc leader MP Fouad Siniora at the center house to discuss among other issues the up coming presidential election and the need to put an end to the differences among the alliance's parties.
"The meetings will continue away from the media (spotlight) to agree on a candidate or a group of candidates for the presidency," sources were quoted as saying.
Suleiman's six-year term ends in May 2014.
According to Al Liwa newspaper the expected candidates are Aoun, Marada Movement leader MP Suleiman Franjieh, Phalange party leader and former president Amin Gemayel and Lebanese Forces leader Samir Geagea.
Asked about his plans for the presidential election Aoun said last week during an interview with MTV :
"We have not consulted with out allies and with Hezbollah over the issue of nominations for the presidency and it's still early for me to discuss this issue and no one has told me that I'm a candidate."
Aoun said if elected as next president he will allow Hezbollah to keep its resistance arms until a solution for the Middle East is reached.