Iran nuclear talks halted amid row over US sanctions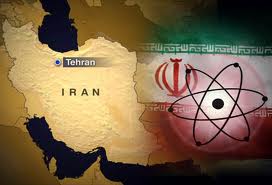 Iran's delegation has left talks on the implementation of a deal over its nuclear programme after the expansion of a US sanctions blacklist.
US Secretary of State John Kerry said he expected the talks to resume in the next few days.
Iran said the US actions went against the spirit of an agreement brokered in Geneva last month.
Under the deal Iran agreed to curb some nuclear activities for six months in return for sanctions relief.
As part of the deal, inspectors from the UN's nuclear agency visited Iran's Arak heavy water production plant on 8 December for the first time in more than two years.
Iranian negotiators had been meeting with representatives of the "P5+1" group (US, UK, France, China, Russia and Germany) this week in Vienna to discuss technical details of the deal would be implemented.
However, on Thursday the US announced it was putting more than a dozen companies and people onto a blacklist for trying to evade sanctions against Iran.
Iranian officials denounced the move.
"This is a game of double standards – it is not in accord with the talks we have had and it is against the spirit of the Geneva agreement," senior Iranian diplomat Abbas Araqchi told Iranian media.
Talks 'progress'
Russia, which has more cordial relations with Iran than Western states, also criticised the US.
"Widening American blacklists could seriously complicate the fulfilment of the Geneva agreement," Russian foreign ministry spokeswoman Maria Zakharova told Reuters.
However, Mr Kerry said that the talks were "making progress".
"I think we're at a point in those talks where folks feel a need to consult, take a moment," Mr Kerry told reporters.
Israeli and American critics of the Geneva deal say it gives Iran cover to expand the programme.
Earlier this week Mr Kerry defended the deal before a panel in Congress and resisted calls to introduce additional sanctions.
Western nations have long accused of Iran of seeking to acquire a nuclear weapon, but Iran says the programme is for solely peaceful ends.
BBC