Syria regime slams GCC interference in conflict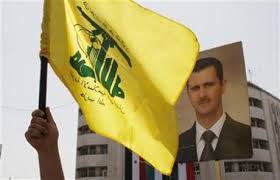 Syria's government on Wednesday slammed the Gulf Cooperation Council (GCC) for interfering in the country's conflict and condemned the bloc for what it called "inflammatory rhetoric".
The foreign ministry statement came after the GCC called for the withdrawal of foreign forces taking part in the conflict, and said President Bashar al-Assad should have no role in Syria's future.
The foreign ministry "strongly condemns the inflammatory rhetoric of the Council's statement on Syria, particularly as countries in the Council… support and practice terrorism," the statement said.
Gulf states, including Qatar and Saudi Arabia, actively support the uprising against Assad's government and have been fiercely criticised by the Syrian regime for backing "terrorists".
"Those who participated today in the summit in Kuwait, first among them the Saudi regime, have contributed in large part to the killing of Syrians and the destruction of their country," the ministry said.
"Their sorrow about the suffering of the Syrian people is nothing more than crocodile tears."
The GCC, after two days of talks in Kuwait, called for the withdrawal of all foreign forces from Syria and accused Assad's government of committing "genocide".
The appeal for a withdrawal was a clear reference to Shiite fighters from Lebanon's Hezbollah movement and Iraqi militias that are fighting alongside the Syrian regime.
The grouping also backed an opposition demand that Assad play no role in Syria's future.
"Pillars of the Syrian regime whose hands had been stained by the blood of the Syrian people must have no role in the transitional government or Syria's political future," the oil-rich nations said in their closing statement.
AFP