WTO agrees global trade deal worth $1tn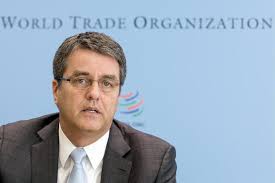 In Bali the 159 member World Trade Organization has announced a new trade agreement, one which enlarges the rules on global trade and, it is hoped, will help tilt those rules towards the interests of poorer countries.
The deal, which could add about $1 trillion to world trade, gives developing nations more scope to increase farm subsidies.
"For the first time in our history, the WTO has truly delivered," said WTO chief Roberto Azevedo, as the organization reached its first comprehensive agreement since it was founded in 1995.
However this is not the deal that had been sought for the last twelve years, under what is known as the Doha Development Round.
EU trade commissioner Karel De Gucht argues that this deal has got us closer to the original goals of the Doha round