Nelson Mandela's death sparks worldwide response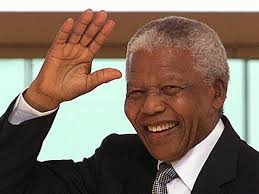 Word of former South African President Nelson Mandela's death Thursday sparked an outpouring of responses and personal recollections from around the world. Here are some of them:

African figures
South African President Jacob Zuma
"Our thoughts are with the South African people, who today mourn the loss of the one person who, more than any other, came to embody their sense of a common nation. Our thoughts are with the millions of people across the world who embraced Madiba as their own, and who saw his cause as their cause. This is the moment of our deepest sorrow. Our nation has lost its greatest son."
Mandla Mandela, grandson of Nelson Mandela
"All that I can do is thank God that I had a grandfather who loved and guided all of us in the family. The best lesson that he taught all of us was the need for us to be prepared to be of service to our people. … We are now preparing to celebrate his contribution to this country, to the world and to our family. Celebrating his long life is the best accolade we can give him."
South Africa's Archbishop Desmond Tutu
"My message to my fellow South Africans — over the past 24 years, Madiba taught us how to come together and how to believe in ourselves and each other, a unifier from the moment he walked out of prison. He taught us extraordinarily practical lessons about forgiveness and compassion and reconciliation."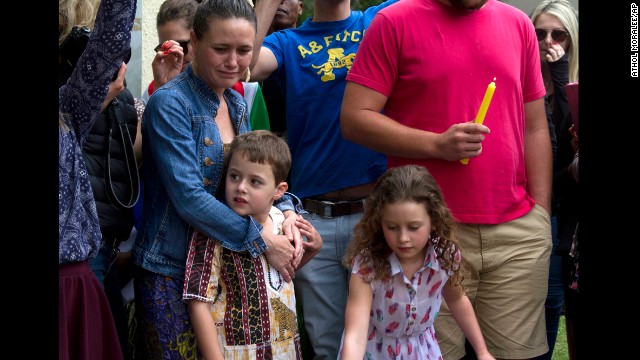 Former South African President F.W. de Klerk
"Nelson Mandela's biggest legacy was his commitment to reconciliation, was his remarkable lack of bitterness and the way in which he did not only talk about reconciliation but he made reconciliation happen in South Africa. He was a remarkable man. … There was an immediate, I would say, a spark between the two of us and notwithstanding the many spats we had later, I always respected him and I always liked him as a person.
"He was a magnanimous person, he was a compassionate person; he was not only a man of vision, he was not only a great leader, but he was also a very human, human man."
Tokyo Sexwale, who was imprisoned with Mandela on Robben Island
"Nelson Mandela demonstrated that leadership is not about power, but on the contrary, about honor. That is what we learned from Nelson Mandela during the dark days with him on Robben Island. Today he is seen as an icon in the world, whose teachings, principles and values need to be embraced by all. He was embraced even by even white wardens, his own jailers, because he demonstrated that through the power of dialogue … people on different sides, former enemies, can come together. That's how we in South Africa were able to resolve our intractable problems created by the racist system of apartheid.
"My cell was only about 2-3 meters away from his cell. His cell was small, but it contained a very formidable and larger-than-life figure."
Somalian President Hassan Sheikh Mohamud
"Nelson Mandela impacted the lives of people in every corner of the world. All of Africa will mourn the loss of a true African hero, statesman and elder.
"He was an inspiration and beacon of hope to people across the globe who are fighting for justice and peace in the world."
World figures
U.S. President Barack Obama
"My very first political action, the first thing I ever did that involved an issue or policy or politics was a protest against apartheid. I would study his words and his writings, the day he was released from prison gave me a sense of what human beings can do when they're guided by their hopes and not by their fears. And like so many around the globe, I cannot imagine my own life without the example that Nelson Mandela set. And so, as long as I live, I will do my best to do what I can to learn from him."
U.N. Security Council
"President Nelson Mandela will forever be remembered as someone who gave up so much of his life in the struggle for freedom, so that millions could have a brighter future."
Pope Francis
"Paying tribute to the steadfast commitment shown by Nelson Mandela in promoting the human dignity of all the nation's citizens and in forging a new South Africa built on the firm foundations of non-violence, reconciliation and truth, I pray that the late president's example will inspire generations of South Africans to put justice and the common good at the forefront of their political aspirations."
Dalai Lama
"He was a man of courage, principle and unquestionable integrity, a great human being, someone of whom we can truly say, 'He lived a meaningful life.' I pray for him and offer my heartfelt condolences to you, the members of your family and the entire people of South Africa."
Myanmar opposition leader Aung San Suu Kyi
"I would like to express my extreme grief at the passing away of a man who stood for human rights and equality in this world. He made us all understand that nobody should be penalized for the color of his skin, for the circumstances in which he was born. He also made us understand that we can change the world — we can change the world by changing attitudes, by changing perceptions. For this reason, I would like to pay tribute to him as a great human being who raised the standard of humanity."
Malala Yousafzai, teenage Pakistani education activist
"Nelson Mandela is physically separated from us, but his soul and spirit will never die. He belongs to the whole world because he is an icon of equality, freedom and love, the values we need all the time everywhere. His long, long struggle is a great demonstration of humanity. I have learned so much from Nelson Mandela, and he has been my leader. He is a perpetual inspiration for me and millions of others around the world."
Britain's Queen Elizabeth II
"The Queen was deeply saddened to learn of the death of Nelson Mandela last night. He worked tirelessly for the good of his country, and his legacy is the peaceful South Africa we see today.
"Her Majesty remembers with great warmth her meetings with Mr. Mandela and sends her sincere condolences to his family and the people of South Africa at this very sad time."
French President Francois Hollande
"Nelson Mandela's message will not fade away, it will continue to inspire those who fight for freedom and give confidence to the people who defend just and universal causes.
"Nelson Mandela has been an exceptional resistor and a magnificent victor. He showed that the human will can not only break chains but use energy to successfully build a common destiny."
Israeli Prime Minister Benjamin Netanyahu
"Nelson Mandela was among the greatest figures of our time. He was the father of his country, a man of vision and a freedom fighter who disavowed violence. He set a personal example for his country during the long years in which he was imprisoned. He was never haughty. He worked to heal rifts within South African society and succeeded in preventing outbreaks of racial hatred."
Iranian President Hassan Rouhani
"With a heavy heart, we say goodbye to Nelson Mandela. Surely, his legacy will remain a source of inspiration and courage for all people."
Indian Prime Minister Manmohan Singh
"A giant among men has passed away. This is as much India's loss as South Africa's. He was a true Gandhian. His life and work will remain a source of eternal inspiration for generations to come."
Canadian Prime Minister Stephen Harper
"He demonstrated that the only path forward for the nation was to reject the appeal of bitterness. His forbearance was legendary: his magnanimity spared all South Africans incalculable suffering."
German Foreign Minister Guido Westerwelle
"His name will always be associated with the peaceful transition from the iniquitous apartheid regime to democracy and the rule of law. And not only that — Nelson Mandela symbolizes the fight against inequality and racism, the struggle to conquer hatred and, in short, to bring about a better world. We have an obligation to uphold his legacy."
American figures
U.S. Secretary of State John Kerry
"Madiba's 'long walk to freedom' gave new meaning to courage, character, forgiveness, and human dignity. Now that his long walk has ended, the example he set for all humanity lives on. He will be remembered as a pioneer for peace. There are some truly brave people in this world whom you meet and you're forever changed for the experience. … We had the honor of sitting with Mandela over the Thanksgiving holidays of 2007. I was struck by how warm, open, and serene he was."
Former U.S. President Bill Clinton
"Today the world has lost one of its most important leaders and one of its finest human beings. And Hillary, Chelsea and I have lost a true friend. … We will remember him as a man of uncommon grace and compassion, for whom abandoning bitterness and embracing adversaries was not just a political strategy but a way of life."
Former U.S. Secretary of State and first lady Hillary Clinton
"Nelson Mandela was a champion for justice & human dignity, with unmatched grace. I'll remember him as Madiba, truly an unconquerable soul."
Retired Gen. Colin Powell, former U.S. secretary of state
"I knew him. I had dinner with him. I had conversations with him, and what always struck me was his humbleness. He was a humble, gentle, warm person, even though he was a fighter on the military stage as well as the political stage. … He approached everybody he met as a fellow human being and equal to him, and that's what I remember."
Former U.S. President Jimmy Carter
"His passion for freedom and justice created new hope for generations of oppressed people worldwide, and because of him, South Africa is today one of the world's leading democracies. In recent years, I was gratified to be able to work with him through The Elders to encourage resolution of conflicts and advance social justice and human rights in many nations."
First lady Michelle Obama
"We will forever draw strength and inspiration from Nelson Mandela's extraordinary example of moral courage, kindness, and humility."
U.S. Rep. Charles Rangel of New York
"African-Americans have really been denied what most Americans enjoy. And that is their history, from where they came from. Not only were our names taken away, our culture, our songs, our history, our language, but Africans were demonized. When I was a kid, the worst thing you could do was call anyone an African.
"But when Nelson Mandela came on the scene, where every black kid could say, 'Gee mom, that great guy looks just like me, doesn't he?' He has given to African-Americans something that you can't get out of churches and you couldn't get out of schools. He gave us an identity to know. When God made him, and made us to look like him, he was thinking about all of us. And so I don't know what it takes for God to pick up a saint, but I'll tell you one thing, he'd win in any election for sainthood, all over the world."
Former U.S. Secretary of State Madeleine Albright
"President Mandela was an activist, a prisoner of conscience, a political leader, and a venerated statesman but he was, above all, a teacher. … Mandela's strength as a teacher is that he not only advised us what to do, he showed us how. Personally, I will treasure the memory of our meetings, the directness of his talk, the warmth of his smile, and the depth of his commitment to the economic and social well-being of his people."
Celebrities
Oprah Winfrey, media entrepreneur, talk show host, actress
"One of the great honors of my life was to be invited to Nelson Mandela's home, spend private time and get to know him. He was everything you've ever heard and more — humble and unscathed by bitterness. And he always loved to tell a good joke. Being in his presence was like sitting with grace and majesty at the same time. He will always be my hero. His life was a gift to us all."
Boxing great Muhammad Ali
"What I will remember most about Mr. Mandela is that he was a man whose heart, soul and spirit could not be contained or restrained by racial and economic injustices, metal bars or the burden of hate and revenge. He taught us forgiveness on a grand scale."
U2's Bono
"In the end, Nelson Mandela showed us how to love rather than hate, not because he had never surrendered to rage or violence, but because he learnt that love would do a better job. Mandela played with the highest stakes. He put his family, his country, his time, his life on the line, and he won most of these contests. Stubborn til the end for all the right reasons, it felt like he very nearly outstared his maker. Today, finally, he blinked. And some of us cry, knowing our eyes were opened to so much because of him."
Richard Branson, CEO of Virgin Group Ltd.
"He had a wicked sense of humor, a twinkle in his eye. He would burst into singing and dancing. And yet at the same time, there was a serious side to him. He set up a wonderful organization called The Elders in order for his legacy to live on. He took time and trouble appointing six wonderful men and women … and he asked them to continue his legacy after he'd gone."
Luol Deng, Chicago Bulls basketball player
"I wish they would pause everything so the whole world can give thanks."
Idris Elba, who plays Nelson Mandela in new biopic "Mandela: Long Walk to Freedom"
"What an honor it was to step into the shoes of Nelson Mandela and portray a man who defied odds, broke down barriers, and championed human rights before the eyes of the world. My thoughts and prayers are with his family."
Here in Lebanon President Michel Suleiman  said in a letter to the South African President Jacob Zuma on Friday in which he offered his  condolences.
"It is with sadness that I received the news of the death of the former president and historic leader of your friendly country, Nelson Mandela,"
"With his passing, the world has lost a man who believed in values and human principles regardless of race, color or creed."
CNN/NNA