Bishop Elias Nassar to be tried for defaming Geagea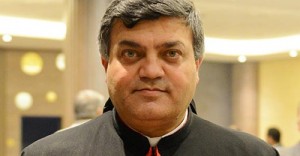 The Maronite Bishop of Sidon and Deir al-Qamar, Elias Nassar, will be tried by a church committee for defaming Lebanese Forces leader Samir Geagea.
Cardinal Beshara Boutros al-Rai signed Nassar's referral to the church's Committee for the Trial of Bishops and Archbishops, MTV reported on Friday.
The Lebanese Council of Maronite Bishops referred Nassar to the permanent synod during its monthly meeting last Wednesday, for an investigation regarding comments made about Geagea.
This follows a campaign launched against Geagea in which Nassar defamed the lebanese forces leader according to media reports
Nassar, who has been an outspoken critic of the LF and its leader, said most recently in an interview with the newspaper Al-Thabat on November 27 :
"Geagea is not worthy of being in a leadership position."
NOW