Israel raises alert level over fears of retaliation by Hezbollah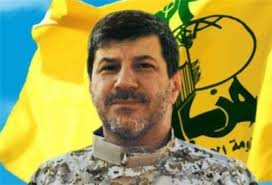 The Israeli army raised its alert level along the border with Lebanon on Thursday over fears of a retaliation by Hezbollah following the assassination of its top commander Hassan Laqqis .
The Israeli forces conducted patrols along the border , while their troops monitored activity inside Lebanese territory, National News Agency reported on Thursday.
NNA added that Israeli surveillance planes flew over South Lebanon above the Shebaa Farms, Al-Abbasiyeh and Al-Ghajar.
Meanwhile, United Nations Interim Forces in Lebanon intensified their patrols along the Blue Line "to keep a close eye on the developments on the ground."
Laqqis was killed Tuesday around midnight of December 3 – 4, 2013 near the Saint Therese area in Beirut's Hadath, a suburb of the Lebanese capital Beirut when reportedly a number of gunmen shot him in the head from close range as he arrived at his home.
A previously unknown Lebanese militant Sunni group, "Ahrar al-Sunna Baalbek Brigade" , claimed responsibility for the attack in a message on Twitter. The claim could not be verified. Hezbollah on the other hand claimed Israel was responsible for the assassination. Israel has denied any involvement in the matter.
Pro-Hezbollah daily Al-Akbhar said in its Thursday edition that the Shiite party was mulling a possible retaliation against Israel for the assassination of Laqis.
Laqqis had served most of his life in Hezbollah's military service since its first days of inception in the 1980s until his murder. At the time of his killing he was reportedly Hezbollah's chief military procurement officer and served in several battles inside Syria and very close to the group's leader Hassan Nasrallah. He had also reportedly lost a son during the 2006 Lebanese War.
Many analysts believe that Laqqis was killed in retaliation for Hezbollah's involvement in Syria.
The Iranian backed Shiite group has attracted criticism from its opponents in Lebanon, after it publicly acknowledged its participation in the war raging in Syria, fighting alongside the Syrian regime.
The conflict, pitting a Sunni-dominated rebel movement against Assad, has raised sectarian tensions in Lebanon .
Several politicians have called on Hezbollah to abide by the Baabda declaration that calls for distancing Lebanon from regional conflicts, and to protect Lebanon's best interest.
The Baabda Declaration was unanimously adopted during a national dialogue session in June 2012. It calls for Lebanon to disassociate itself from regional crises, most notably the one in Syria.