Scottish government presents case for independence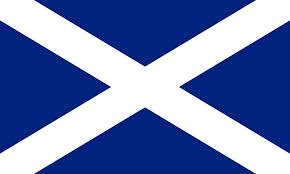 The Scottish government has set out its case for Scotland to be independent from the rest of the UK.
On 18 September 2014, Scottish voters will be asked "should Scotland be an independent country?" and will have to choose "yes" or "no".
The Scottish First Minister Alex Salmond, presented a document that outlines his party's plans for independence, if people voted "yes".
He said it is a "mission statement" for Scotland's future.
Scotland has been part of the UK for more than 300 years and the vote could change the shape of the UK forever.
The elected party in Scotland, the Scottish National Party, wants independence from the UK and complete control over the way the country's run.
But the British Prime Minister, David Cameron, doesn't want this to happen: he believes that Scotland should remain part of the United Kingdom.
For the first time, the voting age will be lowered, to give 16 and 17-year-olds the chance to vote.
Key points for change
Here are some of the key changes Alex Salmond says he would bring in:
Money: The Scottish Government wants to keep using the pound, although those against independence say it would cause huge problems to share the same money as the rest of the UK.
The Queen: The Yes Campaign want the Queen stay as head of state, and they want Scotland to stay in the European Union – but others say this would not be straightforward.
The Army: The British army would be split up – Scotland would have its own defence force, but would give up nuclear weapons.
Those who are against independence say that today's plan doesn't answer all the questions – and that Scotland would be better off staying in the UK.
Scottish Secretary Alistair Carmichael, who is part of the UK government said there were huge question marks over some of the policies.
He said it was "highly unlikely" the Scottish government's plan to keep the pound and stay with the Bank of England would work, and said the SNP must set out a "Plan B".
How the vote has come about
In 1999, the Scottish Parliament was created to give more power to the people in Scotland, to make decisions about how their country is run.
This was part of a process called devolution, where Wales created the Welsh Assembly.
In 2011, when the Scottish National Party won the election in Scotland, they promised to let people decide for themselves whether to stay part of the UK or go it alone.
BBC