Lebanese customs assault Al-Jadeed ( New) TV crew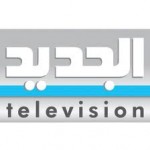 Lebanon's Customs authority on Tuesday assaulted an Al-Jadeed television crew near the Customs headquarters in Downtown Beirut.
Customs authorities beat the team, broke their cameras, and "arrested reporter Riyad Kobeissy," Al-Jadeed ( New) TV said.
"He was arrested because he was [conducting research] for an episode the team was working on regarding corruption at the Beirut airport customs ," Al-Jadeed added.
The station also said that Customs chief Ibrahim Shamseddine ordered and participated in the beating.
Caretaker Finance Minister Mohammad al-Safadi said that the Customs administration decided in coordination with the Military Prosecution to transfer the case to the military judiciary "because the Customs personnel [involved] are military members."
Lebanese Armed Forces units deployed to the scene following the incident but failed to restore calm, as the National News Agency reported that tension persisted in the area.
The incident drew condemnation from a number of media and political figures.
"It is a shame that members of a state administration turn into what resembles a militia," chairperson of the National Media Council Abdel Hadi Mahfouz said.
Meanwhile, head of the Lebanese Press Editors' Syndicate explained that the Al-Jadeed crew "had obtained permission from the finance minister to conduct this investigation."
Change and Reform bloc MP Simon Abi Ramia also denounced this incident and expressed his solidarity with the station.
Also caretaker Labor Minister Salim Jreissati denounced the incident . He told LBCI: "Attacking journalists is unacceptable and investigative journalism helps institutions to recognize their mistakes."
NOW/ Agencies
Update: Judge Samir Hammoud has referred the case of the assault on al-Jadeed's crew to the Criminal Investigations Department to determine responsibilities.