Syrian rebels skeptical of Geneva II talks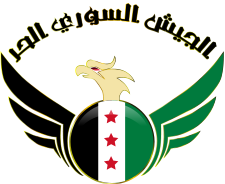 Syria rebels said Monday they are skeptical that newly announced peace talks in Geneva would make any difference to the raging 2 1/2-year-old conflict that has killed more than 100,000 in their country.
"Opposition political delegations do not have any power or influence on the Syrian street," said Fahed Al-Masri, a spokesman for the Free Syrian Army. "As the Syrian street does not recognize them, it would be impossible for them to be able to commit to anything, much less fulfill any pledges."
The United Nations announced Monday that the so-called Geneva II peace talks would take place Jan. 22. The announcement comes a day after Western powers in Geneva sealed a deal to try to prevent Iran from making enough fuel for a nuclear bomb.
"We will go to Geneva with a mission of hope. The Geneva conference is the vehicle for a peaceful transition that fulfills the legitimate aspirations of all the Syrian people for freedom and dignity, and which guarantees safety and protection to all communities in Syria," the United Nations said in a statement.
On Syria, U.S. and other Western players are hoping the talks can lead to a political solution to a conflict that, in addition to its death toll, has forced millions of Syrians to flee for refugee camps in Jordan, Turkey and Iraq.
Part of the problem with peace talks is the ongoing question of who legitimately represents the Syrian opposition.
The Syrian National Council, which is mostly based abroad and seen by the West as the legitimate representation of the opposition, has not always seen eye-to-eye with fighters on the ground.
"The coalition doesn't hide its Western connection," said Sami Moubayed, a Syrian historian and former visiting scholar at the Carnegie Middle East Center in Beirut.
The Syrian National Council had previously said it would boycott the Geneva talks unless it included the ouster of Syrian President Bashar Assad but has recently softened its stance. Nonetheless, rebel groups largely do not believe that the talks will result in their demand that Assad be removed from power.
The groups accuse him of war crimes for the wholesale bombing of neighborhoods to wipe out rebel enclaves and killing women and children in the attacks.
"Geneva II will not succeed because the rebels and much of the Free Syrian Army are not satisfied with Geneva," said Naif al-Sari, 40, an activist in Daraa.
The first Geneva talks, which took place in June 2012, called for the regime to increase freedom of association and assembly, and to release more information about political prisoners, among other reforms. Al-Masri said that since these conditions hadn't been met, it didn't make sense to move on to the upcoming second round.
"How can you get upstairs to the second floor of a building when you don't have a first floor, or even the foundation of a building?" he said.
Ismail al-Drami, a spokesman of the Revolution Command Council in Outer Damascus, said that Geneva II "will be the same, like all the conferences. They will try to forget the Syrian people's tragedy. They are conning us."
USA today