Lebanon HRC chief under corruption investigation, updates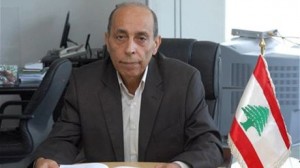 Higher Relief Council (HRC) Secretary General Ibrahim Bashir was referred on Monday to the Criminal Investigation Department for investigation in the case of the embezzlement of $10 million from public funds .
Bashir has been accused of smuggling the funds from the HRC to Belarus, an accusation that he denied on Friday.
Meanwhile, a judicial source said that no arrest warrant has been issued so far against Bashir.
"The investigation into Bashir is ongoing before the Criminal Investigation Department, which is affiliated directly with the Public Prosecution," NOW reported.
Bashir has claimed he is not guilty, saying that the "HRC did not have $10 million [allegedly sent abroad]… The amount that was sent to Belarus was for my son and it was a petty amount," Bashir told LBC in an interview later that day and he accused caretaker premier Najib Mikati and the cabinet's secretary-general Suheil Bouji, of trying to "eliminate him."
Bashir also defended himself by saying he transformed the group "from a Beiruti-Sunni monopoly that offered help to a limited class of people into an institution that works for the sake of all the Lebanese."
After receiving documents related to this file from the Central Bank, Mikati placed Bashir on administrative leave. However, the HCR chief denied that his work was put on hold and claimed that he asked for the leave himself.
"I will not occupy this post while I am being attacked in the media," Bashir said.
On Saturday, Mikati warned Bashir that he will take "legal measures" against him, due to the latter's comments after he was accused of embezzlement.
"The premiership will adopt legal and judiciary measures and procedures against your defamations and irresponsible remarks," the National News Agency quoted Mikati as saying on Saturday.
NOW
Update 1:New TV reported that a decision was made to arrest Higher Relief Council chief Ibrahim Bashir and his wife in the alleged HRC embezzlement case.
Update 2: Higher Relief Council chief Ibrahim Bashir and his wife were charged with embezzlement of public funds and money laundering, Voice of Lebanon reported on Wednesday