Free Syrian Army sets terms for Geneva peace talks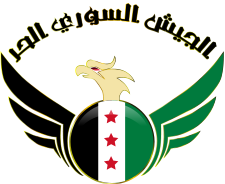 The mainstream rebel Free Syrian Army (FSA) has laid out the conditions for its participation in Geneva peace talks, including the demand that a transitional authority be given full powers.
The international community has been seeking for months to convene a Syria peace conference in Geneva, but proposed dates have come and gone with no progress towards talks.
In a statement issued on Monday night, the FSA's military command high council welcomed "any political solution (to the conflict) based on clear objectives".
The so-called Geneva II conference, it said, should "announce precisely that its objective is the formation of a transitional national government with full powers".
It called for an "agreement in principle on the abdication of (President Bashar al-) Assad".
The Free Syrian Army also sought a "specific timetable" for negotiations under Chapter VII of the UN Charter which authorizes use of force.
It demanded the formation of an "independent judiciary charged with bringing to justice the perpetrators of crimes against the Syrian people" and the release of prisoners.
In addition, it called for an end to "killings and bombings" carried out by the Assad regime and the "opening of humanitarian corridors" to areas besieged by government forces.
It also said that fighters from neighboring countries that back Assad's forces should leave Syria, including those from Iran, Iraq and the Lebanese Shiite movement Hezbollah.
And it said the opposition should be represented in Geneva by a "single delegation" made up of the National Coalition and the FSA's military council.

The announcement coincides with a similar declaration by the umbrella opposition National Coalition, which has threatened to spurn the conference to end Syria's 32-month conflict unless the FSA backs the initiative.
Opposition figures have long demanded that Assad should step down and have no role in any political transition, but the regime insists his departure is not up for discussion.
Rebels fighting Assad's forces are split between the FSA and guerrillas linked to Al-Qaeda.
Yahoo/AFP