Leader of Pakistani Taliban Killed in Drone Strike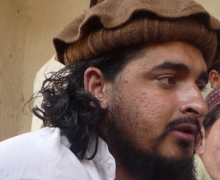 The leader of the Pakistani Taliban, Hakimullah Mehsud, was killed Friday by a missile strike from a U.S. drone aircraft in Pakistan's tribal areas, according to Pakistani security officials.
Mr. Mehsud was coming from a meeting of his Tehreek-e-Taliban Pakistan movement, a group that is closely linked to al Qaeda, in the North Waziristan tribal areas near the Afghan border.
The killing comes as Islamabad seeks to bring the Pakistani Taliban into peace talks and steps up its protests against U.S. drone attacks, which the Pakistani government says breach the country's sovereignty.
WSJ