Islamist militants identify suicide bomber of Cairo attack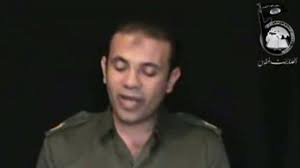 A Sinai-based Islamist militant group that claimed a September assassination attempt on Egypt's interior minister released a video on Saturday saying a former major in the army carried out the suicide bombing.
The video, which Ansar Bayt al-Maqdis released on militant websites, runs to 30 minutes and identifies former major Waleed Badr as being responsible for the attack, but does not say if he was a member of the group.
Interior Minister Mohamed Ibrahim survived the attack on September 5 in Cairo when a car bomb blew up next to his convoy and gunmen strafed his vehicle, prompting him to warn that a wave of terrorism by opponents of the military-installed government was just beginning.
Ibrahim helped oversee a violent crackdown on supporters of Mohamed Mursi, the elected Islamist president who was overthrown on July 3 by the army following mass protests against his rule.
On August 14, the worst single day of violence since the unrest began, security forces killed hundreds of Mursi supporters, and his Muslim Brotherhood movement has been banned.
Military officials say the movement's real intention was to establish a single Islamic nation across several countries, and that Egypt's interests were not a priority – charges it denies.
Staged in broad daylight, the assassination attempt was the most audacious act of militancy since Mursi's ouster, although radicals have also stepped up an insurgency in the Sinai Peninsula.
The bomber, a passer-by and an unidentified person were killed and more than 20 people were wounded.
Security sources told Reuters they had information a former officer had carried out the attack, but would not confirm if it was Badr.
AFGHANISTAN, IRAQ AND SYRIA
In the video, biographical details of Badr scroll up the screen in front of an image of the clean-shaven man, dressed in military garb. It said he graduated from military college in 1991 and served in the army, reaching the rank of major.
He fell out with his army colleagues and was finally thrown out of the military.
According to the video, Badr traveled to Afghanistan and Iraq to fight with militant groups before being arrested in Iran where he was jailed for a year.
On his release, Badr went to Syria to fight against Bashar al-Assad's forces and then returned to Egypt.
No time frame was given for Badr's travels.
"The Egyptian army has waged a war against our religion, for they have killed and arrested many Muslims and attacked mosques," a seated Badr said, addressing members of what he called the Islamist youth.
"(Army chief General Abdel Fattah) al-Sisi thought there would be a reaction from you, but all you gave him was chanting and bare chests and you became an easy target for torture. Why are you afraid of fighting? You must fight fire with fire."
The video shows how a white Nissan car was prepared with explosives for the attack. Undated images purports to show Egyptian soldiers beating or humiliating civilians.
Badr is shown seated in the car next to a bouquet of flowers, giving his final thoughts.
"Muslims must sacrifice in the way of God and fight with explosive cars and suicide vests. We must kill them as they kill us," he said.
Footage later spotlights a white car driving by what appears to be a government convoy. There is a huge orange fireball, a bang, dust and people running away.
Online calls from hardline Islamists for a more violent response to the crackdown have intensified since August 14.
Reuters