Hammana protests against al-Qaisamani dam project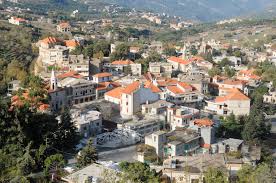 The residents of Hammana in the Upper Metn region blocked the main Beirut Damascus road in Daher al-Baydar at the Falougha intersection to protest the establishment of the al-Qaisamani dam in the Falougha area , claiming it would affect their region's potable water, MTV reported on Wednesday.
Earlier on Wednesday, schools had suspended classes and church bells were rung in protest, National News Agency reported.
This development comes after Director General of Kuwait Fund for Arab Economic Development (KFAED) Abdulwahab Al-Bader said on Tuesday KFAED would in the next two days lay the cornerstone of two development projects in Lebanon valued USD 165 million.
Upon arrival at Rafik Al-Hariri International Airport, Al-Bader told KUNA he will put the cornerstone to al-Qaisamani Dam project noting that the ceremony will be held under the auspices of Minister of Energy and Water Gebran Bassil.
KFAED is financing Al-Hazmia-Sofar 24-km-long road with a USD 146 million loan.
Al-Bader, accompanied by KFAED Arab Regional Director Marwan Al-Ghanem, noted on the importance of al-Qaisamani dam project by saying that KFAED signed a loan agreement with Lebanon in 2010 under which the Fund extended a loan of USD 19 million to build the dam, which will have a capacity of one million cubic meters and will supply 35 villages in Mount Lebanon with water.