Geagea : Aren't the Lebanese in Syria jails citizens too?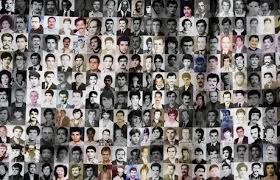 Lebanese Forces leader Samir Geagea congratulated the  freed Lebanese pilgrims  and their families  on their safe return  to  Lebanon from Azaz in Syria, but  noted that kidnapped Archbishops Paul Yazigi and John Abraham  are still not free  , and therefore it is the  ethical and moral duty of the Lebanese government to make the  necessary contacts to free them .
Geagea expressed surprise about the lack of concern  by the Lebanese government over  the fate of the hundreds of missing Lebanese who were kidnapped  by the Syrians and are still in Syrian jails .
"Aren't  the  missing Lebanese who were kidnapped  by Syria and still in Syrian jails , also Lebanese citizens like the Azaz hostages ? What is  strange is that there are hundreds of Lebanese out there in Syrian jails and no one in the government seems to care about their fate "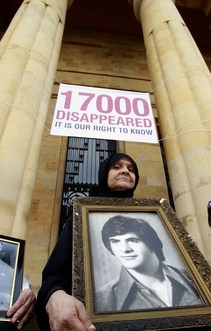 Geagea stressed that the Lebanese authorities should treat equality the abductees and detainees, because it should treat all Lebanese alike, adding that while the Lebanese pilgrims were in captivity in Azaz for fifteen months, the Lebanese detainees in the prisons of the Syrian regime have been there for at least fifteen years. He also stressed that the Lebanese authorities should work hard to free the Lebanese detainees in order to prove that are for all the Lebanese and not for a certain sect only .
Thousands of Lebanese citizens were kidnapped by the Syrian regime during its 29 years of occupation of Lebanon. Many have since died but hundreds remain missing or in Syrian jails.
Geagea's comments come after nine Lebanese Shiite pilgrims who were kidnapped by rebels in Syria in May 2012 arrived back in Beirut late night Saturday , a day after being released .
There were jubilant scenes as they were greeted on arrival at Rafic Hariri International Airport in Beirut by family members and Hezbollah, and Amal politicians .
Two Turkish pilots who were being held hostage in Lebanon were also freed as part of a complex three way swap deal which also included the freeing of 282 women from Syrian jails.
Qatar which negotiated the deal reportedly paid $150 to the rebels to free the nine Lebanese hostages
Top Photo: A poster showing portraits of some of the Lebanese in Syrian regime jails