The Voice of Lebanon Wadih El Safi dies at 91- update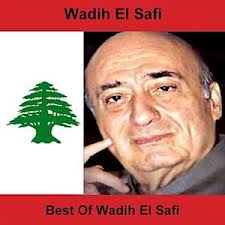 Wadih El Safi , (born Wadi' Francis), a famous Lebanese singer , songwriter, and actor died Friday at the age of 91. A Lebanese cultural icon,El Safi is often called the "Voice of Lebanon". Born in Niha, Shouf of Mount Lebanon , Wadih El Safi started his artistic journey at the age of seventeen when he took part in a singing contest held by Lebanese Radio and was chosen the winner among fifty other competitors.
El Safi's health s severely deteriorated about this time last year , following a surgery to a broken leg
Wadih El Safi is a classically trained tenor, having studied at the Beirut National Conservatory of Music. He began composing and performing songs that drew upon his rural upbringing and love of traditional melodies, blended with an urban sound, and creating a new style of modernized Lebanese folk music
In 1947, El Safi traveled to Brazil, where he remained until 1950.
El Safi toured the world, singing in many languages, including Arabic, Syriac, French, Portuguese and Italian.
He helped give the Lebanese song its identity by developing folk and country singing, stirring homesickness to country and countryside in expatriates.
El Safi has written over 3000 songs. He is well known for his mawawil (an improvised singing style) of 'ataba, mijana, and Abu el Zuluf. He has performed and recorded with many well-known Lebanese musicians, including Najwa Karam, Fairouz, and Sabah. His songs are as famous as Lebanon and the Cedar tree.
El-Safi reportedly received medals from many countries and participated in several major festivals, "dedicating his art to God and uniting people's heart, with his music reviving humane, national and religious values for 75 years."
His Funeral will be held Monday afternoon October 14 at the St. George Cathedral in downtown Beirut.
Condolences will be accepted on Monday, before and after the funeral and on Tuesday and Wednesday, 15 and 16 from 11 AM till 7 PM at the same cathedral
Wadih El Safi will be greatly missed by his Lebanese and Arab fans , but his songs will live on forever …
Update: To be buried in Niha
Wadih El Safi will be laid to rest on Monday in his hometown of Niha in the Chouf region of Mt Lebanon, his family revealed "so that his grave will serve as a cultural landmark for all Lebanese and all his admirers throughout the world."
On Sunday, President Michel Suleiman hailed via Twitter El Safi's long and prolific career, adding: "His death is a national loss for Lebanon's heritage."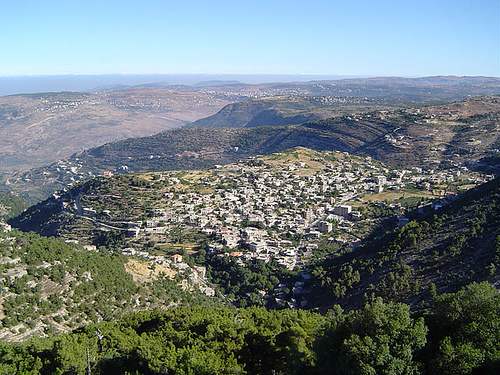 Niha's altitude from sea level ranges between 1050 meters (3450 Ft) and 1850 meters (6065 Ft) and is about 65 km east of the capital Beirut
Niha was inhabited since the Roman times, the Crusaders, the Mamlouks' and the Ottomans'. The most famous monuments in Niha are the cave fortress (Cave of Tyron) or Fakhreddine fortress and the shrine of Nabi Ayoub, or Job.